iPad Mini Rumored to Be 3mm Thinner Than Nexus 7, Priced Below $400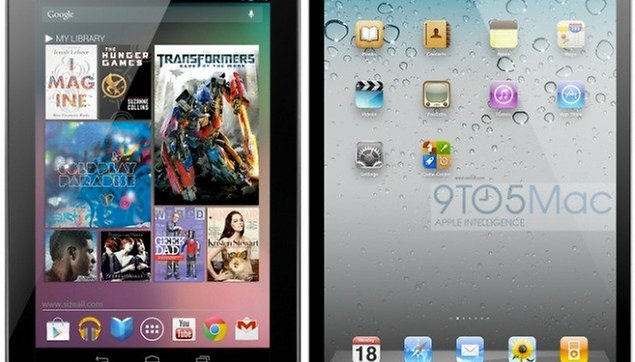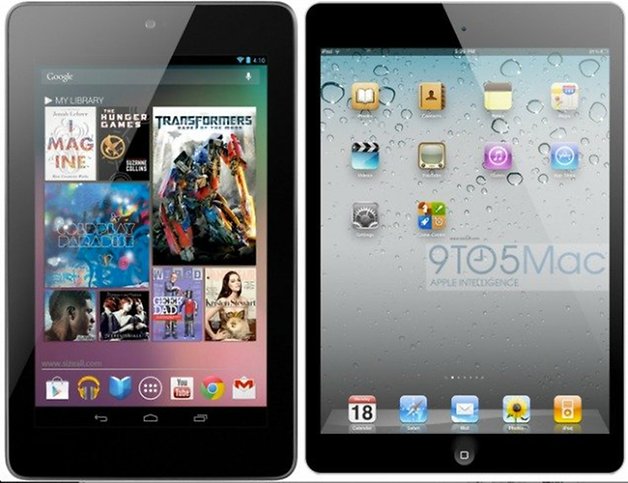 The Nexus 7 was released a mere two months ago and already rumors swirling around an iPad Mini tablet that could destroy the Google tablet's chance of success. In the incredibly competitive budget tablet scene, of course, an entry by Apple could do serious damage to the entire budget Android tablet market. If these rumored specs (and price) turn out to be true, we wonder how many die-hard Android fans might be making their first Apple purchase this Fall...
The Looks
According to CNET, the tablet's rumored date of arrival is in September, but we don't really know for sure. What we DO know is that Apple will likely be revealing a tablet with a smaller bezel. In other words, it's going to look kind of like a giant iPod touch.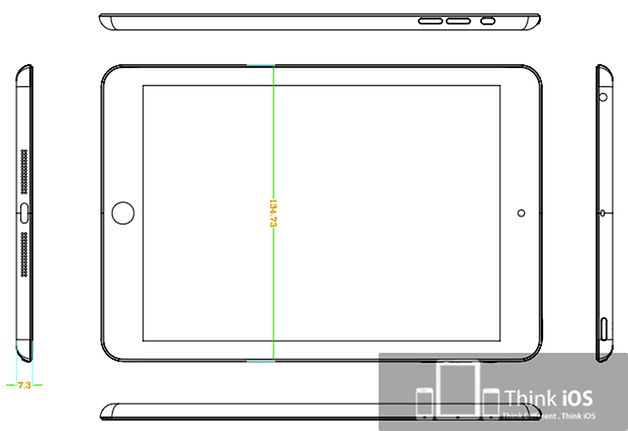 There are a few reasons for this. For one, it would bring the aesthetic of the iPad in line with that of the range of iPods. It would also decrease the device width while keeping the screen as large as possible. Of course, without a bezel, you'll have to hold the tablet from behind in order to avoid triggering anything on the screen, but this is a necessary trade-off in order to fit that extra inch of screen real estate into a pocket-able device.
Aesthetically we're also expecting the device to be quite slim. How slim? Around 7.3 mm, if 9 to 5 Mac is to be believed. Yes, that's almost 3mm thinner than the Nexus 7, and .6mm thinner than the Galaxy Tab 7.7.
The Price
Given that the iPad starts at $499 and the iPad 2 starts at $399, I wouldn't be surprised if Apple offered their latest tablet below $400. If its price started at $350, I think it could easily steal customers from Google and upend the entire Android tablet market.
Of course, all of this comes down to price. The market Apple is looking to capture doesn't want to spend $600 on a tablet, or even $500, or they would have already bought an iPad (and, really, who needs two?) What Apple wants to capture are the first-time iPad buyers. These are the folks who will be wondering whether to buy an iPad Mini or one of Android's budget options. These are a whole lot of these people.
The Potential Damage
Android already has an image problem in the tablet market as there's a stubborn perception that Android's ecosystem is far inferior to that of Apple's. Some of this reputation is earned, while the rest of it is blatant fanboyism cloaked in fact. Sure certain apps, like Twitter, simply look better on an iPad but many look just the same.
But all the good PR that the Nexus 7 breifly provided the Android tablet world could be lost if Apple's iPad mini is priced competitively. If it is priced at $200, it will destroy the entire Android tablet market in one fell swoop. But even at $300, it will snatch up many, many potential Android customers. The tablet scene is still very much Apple's turf, and you better believe they want to expand their reach even further. It doesn't help that the Nexus 7 has a much larger bezel, a fairly thick profile, and has barely been advertised. The Kindle Fire 2 will have to be amazing to compete with these two.
So, watch out, Android OEMs, Apple is coming for the budget customers, too!