iPad Mini vs Xperia Z3 Tablet Compact: does Sony or Apple make the best mini tablet?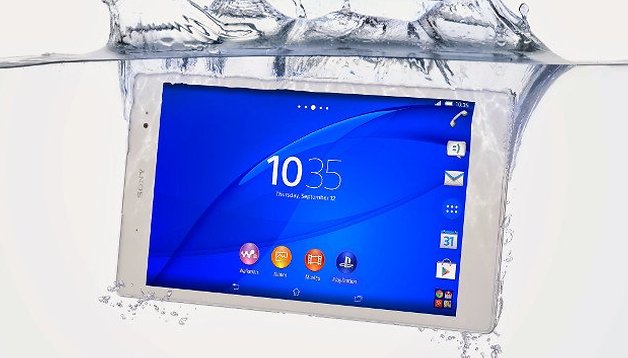 We're sure you'll agree: the most important question about any new tablet is "can I use it in the bath?" With Sony's Xperia Z3 Tablet Compact the answer is a firm yes. Can it offer more than waterproofing when it faces the iPad Mini?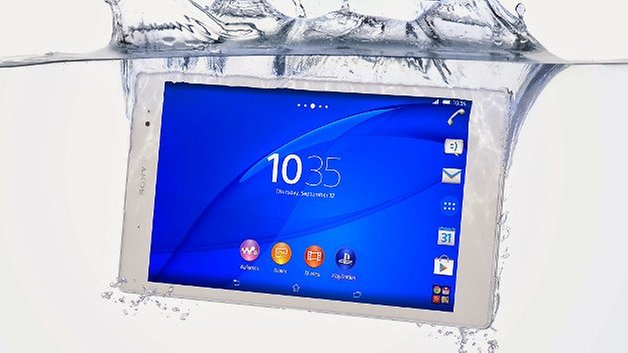 If you're looking for a compact tablet with beautiful design you don't necessarily need to consider Apple: while its iPad Mini is nice enough, the new Sony Xperia Z3 Tablet Compact is really rather lovely. It's the thinnest, lightest compact tablet you can buy, and it makes the iPad Mini look like a bit of a porker by comparison.
iPad Mini vs Xperia Z3 Tablet Compact: design
The Xperia Z3 Tablet Compact displays the clean lines and elegance we've come to expect from Sony. The iPad Mini, amazingly enough, looks like a mini iPad, or a larger iPhone. We think the Sony is the prettier device, although they're both hugely desirable.
iPad Mini vs Xperia Z3 Tablet Compact: display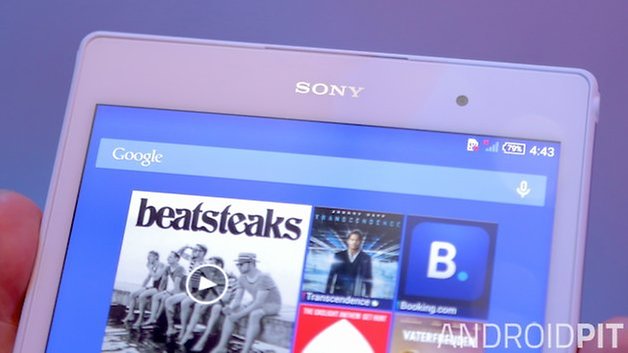 Both devices offer similarly sized screens: eight inches in the Sony and 7.9 inches in the iPad. The Sony display is Full HD at 1,920 x 1,080 pixels (275 ppi) while the iPad Mini comes in retina and non-retina versions. The entry level Mini has a 1,024 x 768 resolution (163 ppi) and the retina model 2,048 x 1,536 (264 ppi).
iPad Mini vs Xperia Z3 Tablet Compact: processor
There are two iPad processors: Apple's dual-core A5, which powers the entry level Mini, and the 64-bit A7 with M7 motion co-processor in the retina model. The Sony device has a quad-core Snapdragon 801 clocked at 2.5GHz, which on paper is much faster than the retina iPad's 1.3GHz processor, but Apple's control of both hardware and operating system, and the use of a fully 64-bit operating system on 64-bit hardware, means that the Sony won't necessarily outperform its rival.
iPad Mini vs Xperia Z3 Tablet Compact: software
As you'd expect, the Sony tablet runs Android KitKat with Sony's interface over the top and the usual range of Sony media apps. The Z3 also works with PS4 Remote Play and the Dual-Shock controller. PS4 gaming in the bath? Count us in.
As always, the Apple hardware runs an Apple OS: in this case iOS 7, although iOS 8's release is imminent.
iPad Mini vs Xperia Z3 Tablet Compact: battery
The Sony comes with a hefty 4,500 mAh battery with a claimed 13 hours of video playback, which sounds about right for a Full HD display. The retina iPad has a reported 6,471 mAh (4,440 in the non-retina model) and delivers a claimed 10 hours of video playback.
iPad Mini vs Xperia Z3 Tablet Compact: camera
The iPad's camera is a 5 MP model (1.2 MP on the front) with autofocus and face detection. The Sony packs an 8.1 MP rear camera and a 2.2 MP front facing camera.
iPad Mini vs Xperia Z3 Tablet Compact: price
The iPad starts at £249 for non-retina models and £319 for retina; adding 3G/4G adds £100 to the price. The most expensive Mini is the £659 128GB Wi-Fi + Cellular model. Sony's RRP for the Compact is €499 (about £399 plus tax).
iPad Mini vs Xperia Z3 Tablet Compact: tech specs
| | | |
| --- | --- | --- |
| | Xperia Z3 Tablet Compact | iPad Mini with retina display |
| Processor | Qualcomm Snapdragon 801 at 2.5 GHz | Apple A7 at 1.3 GHz |
| RAM | 3 GB | 1 GB |
| Display | 8 inches, Triluminos LCD, Full HD (1,920 x 1,080 Pixel), 275 ppi | 7.9 inches, 2,048 x 1,536 (326 ppi) |
| Camera | 8.1 MP (rear), 2.2 MP (front-facing) | 5 MP (rear), 1.2 MP (front-facing) |
| Battery | 4,500 mAh | 6,471 mAh |
| Dimensions | 213 x 123 x 6.4 mm | 200 x 134.7 x 7.5 mm |
| Weight | 260 g | 331 g |
| System | Android 4.4.4, Xperia UI | iOS 7 |
| Price | 499 € 8UVP | £329 upwards |
iPad Mini vs Xperia Z3 Tablet Compact: early verdict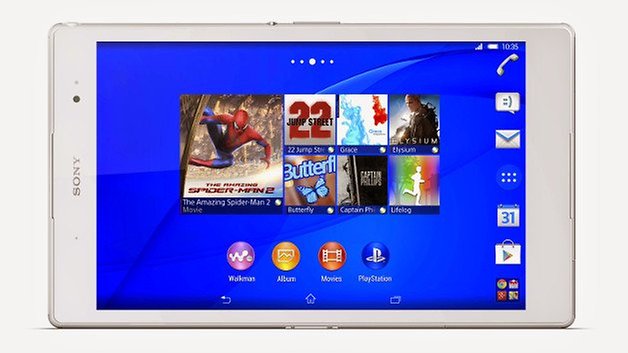 The choice here isn't just about devices, but about entire ecosystems: if you're a paid-up member of the Android family an iPad Mini is a tougher sell than another Android device. Sony's offering is expensive, but it's also rather beautiful and beats the current iPad mini in battery life and bathtime ability. There is a new iPad mini coming, though, but while spec bumps are inevitable we doubt making an iPad that's at home with your rubber ducks is a big Apple priority.
What do you think? Which tablet would you rather take into the bathroom?