Hilarious iPhone 5 Parody Offends Apple Lovers, Tim Cook and Jesus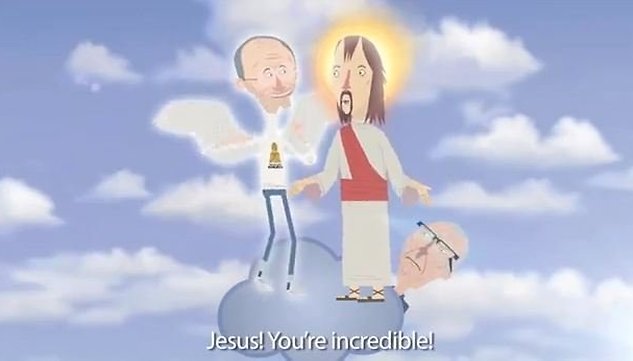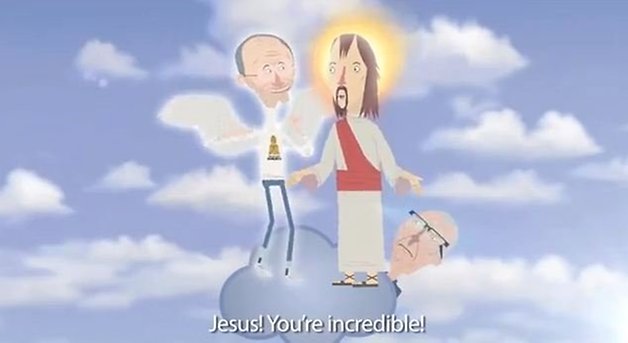 A minor upgrade. No big deal. A giant rip-off. This is how most Android owners would probably describe what they believe will be the newest member of the iPhone family, the iPhone 5, which is expected to debut later today.
Tim Cook will soon be taking the stage to introduce an iPhone that most likely hasn't been radically redesigned since the last version, with an annoying new port that makes it incompatible with all of the old iPhone's accessories and a processor speed that probably won't be as fast as many Android models out there— not that these pesky facts will matter to the iPhone crowd.
The wild enthusiasm for the event is thus ripe for a good satirical ripping.
This hilarious iPhone 5 parody video aims to offend Apple lovers, Apple employees, Tim Cook, the late Steve Jobs, Tupac and the entire rap industry in just three and a half minutes.
I particularly enjoyeded watching Tim Cook weep with joy when the hologram version of Steve Jobs threw him a black turtleneck. If you're feeling cynical about Apple's "big announcement," you're going to want to watch this: