iPhone 6 Plus vs LG G3: can Apple design beat Android power?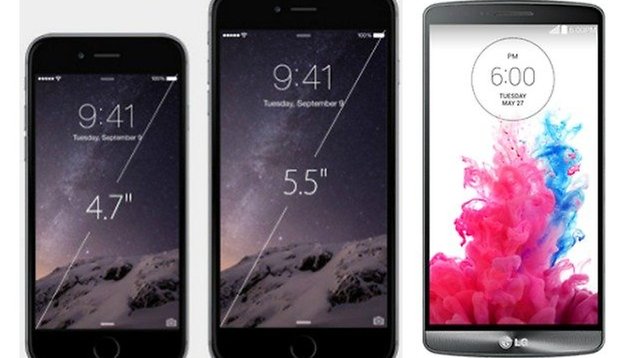 It's time for another flagship phone fight: Apple's impressive and allegedly bendy iPhone 6 Plus, and LG's fantastic G3. The LG G3 is smaller and cheaper, but is it better? Let's find out.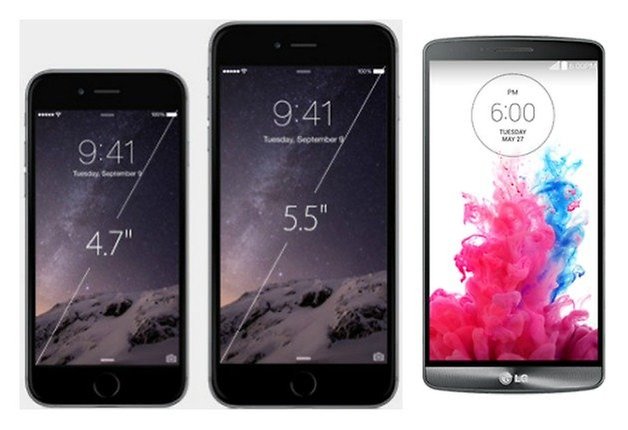 When we reviewed the LG G3 we gave it five stars, with good reason: it's a fantastic phone if your hands are big enough to hold it. But last week it gained a new rival in the shape of the iPhone 6 Plus, Apple's biggest and allegedly bendiest smartphone to date. It's another typically impressive Apple production, but is it as good as the LG? Let's see.
iPhone 6 Plus vs LG G3: display and screen
The iPhone 6 Plus has the biggest smartphone screen Apple has ever made. It's a 5.5-inch IPS LED delivering 1,920 x 1,080 pixels at 401 ppi. That's good, but the LG is gooder: it has a 5.5-inch QHD display with a resolution of 2,560 x 1,440 pixels at a pixel density of 534 ppi. It's worth noting that there aren't many 2K apps around, though, so you won't always get the benefit of the LG's extra pixels.
Now we've had our hands on both the iPhone 6 Plus and the iPhone 6 we think the bigger one is just a little too big: it's fine if you want a small tablet but we think many people will feel it's a little too big for an everyday phone.
iPhone 6 Plus vs LG G3: design and build quality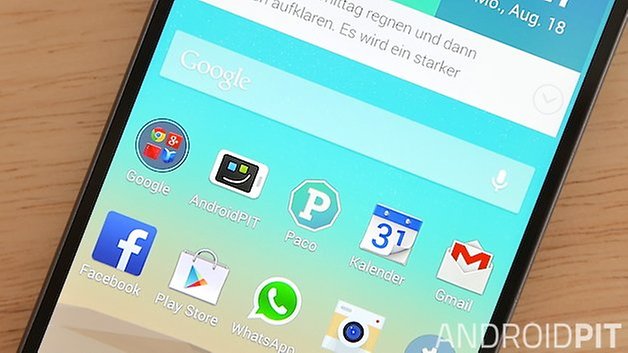 There's no doubt that the iPhone is the more premium-looking product here: its aluminum case is just 7.1 mm thick and looks great, although it feels a little slippy in the hand - and if the internet can be believed, the thinness means it's easily bent if you stick it in your back pocket. We think "bendgate" has been blown out of proportion but a case would still be a good idea.
LG has plumped for a brushed aluminum effect rather than real metal - LG calls it "metallic skin" - and while it looks much better than the LG G2 it isn't as nice as the iPhone. At 8.9mm thick the G3 is a lot chunkier than its rival, although that's partly due to the inclusion of Qi wireless charging and a rear-mounted speaker.
iPhone 6 Plus vs LG G3: processor and RAM
The iPhone has Apple's 64-bit, dual-core A8 processor and M8 motion co-processor. Clock speeds haven't been announced, but pundits suggest either 1.4 GHz or 1.6 GHz. The iPhone is believed to have 1 GB of RAM. The LG G3 has a quad-core 801 Snapdragon processor clocked at 2.5 GHz, and it has 3 GB of RAM.
iPhone 6 Plus vs LG G3: operating system
The iPhone 6 Plus runs iOS 8, the latest version of Apple's own operating system. Android L isn't out yet, so the LG runs Android 4.4 KitKat with the latest flavour of its Optimus UI.
iPhone 6 Plus vs LG G3: camera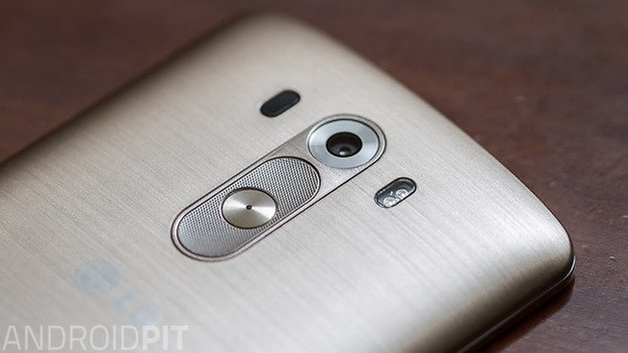 The iPhone 6 Plus has Apple's best camera yet: it has the same bigger sensor behind its 8 megapixel iSight camera as the smaller iPhone 6, but it also benefits from optical image stabilization. The LG has a 2.1 megapixel front camera and a 13 megapixel rear camera with optical image stabilization and laser auto-focus.
iPhone 6 Plus vs LG G3: battery
The iPhone 6 Plus has a 2,915 mAh battery, which is bigger than the iPhone 6's 1,810 mAh - but it's still slightly behind the LG, whose battery delivers 3,000 mAh. Unfortunately the LG needs it more, because it's driving more pixels - and that manifests itself in the form of significantly lower battery life. In tests by Tom's Hardware, the iPhone 6 Plus was good for around ten hours of continuous use while the LG started to run out of puff after six or seven hours depending on network.
iPhone 6 Plus vs LG G3: tech specs
| | | |
| --- | --- | --- |
| | iPhone 6 Plus | LG G3 |
| Dimensions | 158.1 x 77.8 x 7.1 mm | 146.3 x 74.6 x 8.9 mm |
| Display | 5.5 inch IPS LCD | 5.5 inch IPS LCD |
| Resolution | 1,920 x 1,080 pixels at 401 ppi | 2,560 x 1,440 pixels at 534 ppi |
| Processor | Apple A8 (dual core) | Snapdragon 801 (2.5 GHz quad core) |
| RAM | 1 GB | 3 GB |
| Storage | 16 / 64 / 128 GB | 16 / 32 GB (expandable) |
| Weight | 172 g | 149 g |
iPhone 6 Plus vs LG G3: early verdict
If you're only on Android because Apple's screens weren't big enough, this is your chance to switch back: the iPhone 6 Plus is a typically beautiful Apple device. But it's also a typically expensive Apple device, starting at £619 for the 16 GB model - which you should avoid at all costs; remember, iPhone storage isn't expandable - and rising to a whopping £789 for the 128 GB. The pick of the range, the 64 GB model, is £699. Even on contract, that's going to mean a lot of cash.
By comparison the LG G3 starts at £479 for 16 GB and will be widely discounted: at the time of writing online retailers are offering the 32 GB model for £422 including tax. That's a huge saving compared to the iPhone.
Is either phone better? That's hard to say. Spec sheet comparisons don't really work across OSes because Apple's lock on hardware and software gives it advantages Android manufacturers don't have, and so far the benchmarks suggest the iPhone performs faster than many supposedly superior handsets.
We think this one comes down to preference and budget. If you're ambivalent about Android vs iOS and want the most bang for your buck, we'd recommend the LG. If you're an Apple fan with cash to burn, you've probably ordered your iPhone 6 Plus already.
What do you think? Could the iPhone 6 Plus ever tempt you to switch to the Apple way?