Has Apple Lost Its Creative Spark?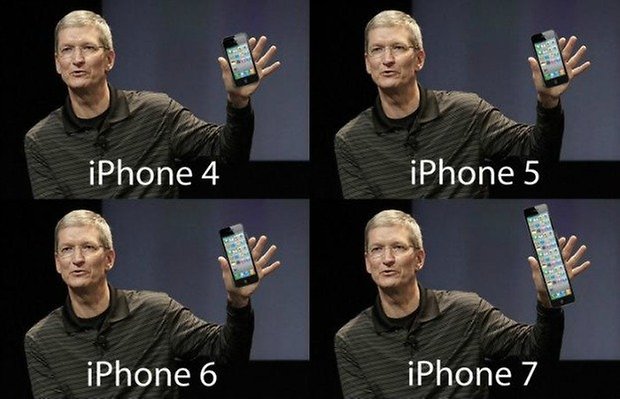 The reaction among even the most diehard Apple fan to the release of the iPhone 5 has been rather tepid. Reviewers from the Verge, to CNET and CNN have been underwhelmed by Apple's latest entry. Could it be that Apple is running out of ideas? Or is the company trying too hard to play it safe and thus maintain their connection with a loyal fanbase? Whatever the theory, it seems that Apple has lost its creative spark.
Looking at the newest iPhone, it's clear that Apple has invested a lot in the build quality of the device – it is undeniably beautiful – but the fact that the rows of icons that adorn the homescreen have stayed the same ever since the launch of the first iPhone signals to me that there is a creative vacuum happening in Cupertino. As Android pushes ahead with its own innovative resizeable widgets and elegant UI features, and Microsoft premieres live tiles on Windows 8, Apple hasn't touched a single significant element of their UI since they added multitasking in iOS4. The look and design of the phone hasn't fundamentally changed since the first iPhone.
Spec-wise, it looks like Apple is playing catch-up with Android. If the iPhone 5 were announced as an Android, it would probably be classified as a mid-range device. The screen is nothing that will blow you away, the processor is still dual-core and, if you look at the presentation in detail, you'll notice Apple seemed to realize this: not once in their presentation did they compare their latest entry to any of the top Android smartphones out there, preferring to compare the newest entry to older versions of the iPhone.
Remember When Apple Surprised Us?
The marketing folks at Apple may be calling the iPhone 5 "revolutionary," but in actuality this device was a very safe bet for Apple. And there are real drawbacks for the company in the long term if they continue to only modestly "refresh" their offerings. It seems as if Apple has become such a monolithic power that their size has become a liability. Afraid of upsetting millions upon millions of loyal customers, Apple decided to do nothing instead, except for increase the screen size.
It could be that, in the long run, Apple's fortunes will fade if it does not consistenly have the courage to reinvent itself. We have seen time and time again that no company should take their perch at the top for granted. Microsoft learned that lesson very painfully, but so has Blackberry, Nokia and – to a lesser extent – Palm. The world of smartphones is still a Wild Wild West and big players rise and fall very quickly. If Apple fails to consistently innovate, they could be next.
Sure, it will take a while. They have a long way to fall. But without letting their designers and software engineers run wild, and come up with really interesting ideas to implement*, Apple may run itself into a hole – and I say this as a genuine admirer of Apple (or at least for the products they made before Steve Job's death). Remember when Apple truly surprised us? Remember the first iMac or the Macbook Air? It was product releases like that which made me feel like the company was capable of anything.
I still think Apple is capable of taking on Android and shaking things up, but they'll have to allow themselves to take more risks in the future. By appealing to shareholders in the short term, they may have shot themselves in the foot. And before you jump on me for wishing Apple good will, remember that the more competitive Apple is, the more you will benefit as a loyal Android user. A strong Apple will keep Google on their toes, and we will all benefit immensely from that.
*I am not talking about Apple's new EarPods here. Those look undeniably amazing.
(Top photo: lolyard.com)