Is 196 megabytes per month enough mobile data for you? Data flat rates are essential for the vast majority of smartphone users. Being online the majority of the time with your cell phone, I figured that eating up 200 megabytes of data in a month would be easy to do. However, a recent German study by the Association of Telecommunications and Value-Added Services (VATM) published a report in their blog, which claims that the average data consumption in Germany is around 196 megabytes per month. Can this be true?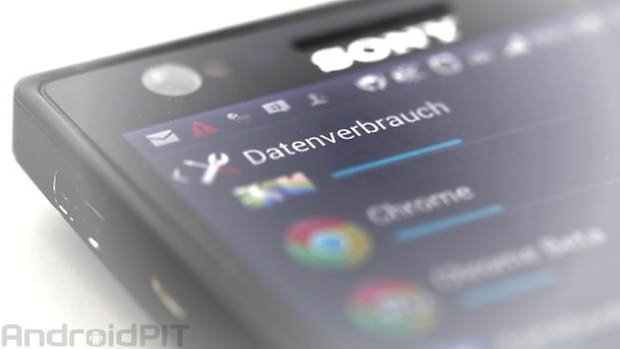 While we call less and less, we are online more with our smartphones, using services such as Messenger to communicate, watching online videos, playing games, listening to music, reading news, and keeping in touch via Twitter and Facebook. In essence, we use less of our talk minutes and gobble up more and more data, or so it seems. It appears that all this would not be possible without flexible data plans, at least not without spending a lot of money. I guess the nagging question for smartphone enthusiasts is as follows: "Will I be able to get by in one month with just 1 gigabyte of data?"
And so, I was surprised by the message about the upcoming new tariff "O2 Loop Smart" that was published on the Telefonica blog. In it this report, it says that the average data consumption in Germany is 196 megabytes. "Come on!" I thought. Shouldn't this be much higher, considering the way trends are going with smartphones? It seems too impossible to believe. Here at the AndroidPIT office, our consumption is definitely higher than this national "average": Sophia constantly complains that her 1 Gigabyte limit is always throttled, Nico and Andreas classify themselves as power users and are regularly at the limit of their plans, and Toni and I constantly come in around 500 megabytes per month.
Until recently, I even got by with 300 megabytes per month and I was only able to achieve this by being very cautious with reducing the amount of apps I had synchronizing in the background. I also never used data heavy apps while on the road, such as video streaming, Youtube and the likes. And sometimes I was still taken by surprise: once just using Google+ while out and about caused me to rack up 250 megabytes in data.
However, when you step back to think about it, this average might not be so unrealistic: only about half of smartphone users, according to Telefónica online, are always online. Only a third of users employ their smartphones when on the go, meaning outside of Wi-Fi reception.
The numbers showcased in this report are from last year, and one would expect that data consumption would continue to increase as an average. The whole song and dance behind this new tariff just reeks of a bait and catch tactic. By having customers bound to cheap contracts, how many of them will reach their limit within a week and then have their data connection throttled for the remainder of the month?
What do you think about this? How much is your monthly data usage? And what do you do if you have reached your data limit?