 Is This the Fugliest Android Tablet Ever?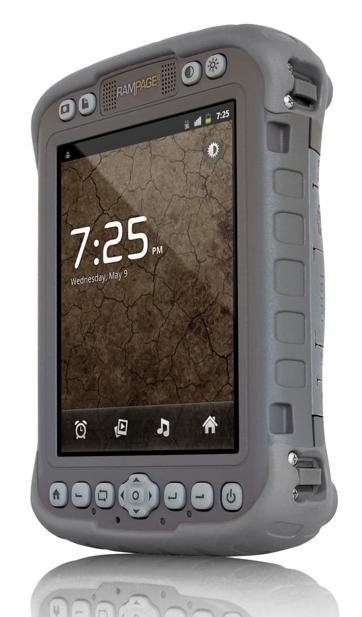 If ugliness was a marker for ruggedness than this Android tablet should be able to protect you from a nuclear warhead. I've seen plenty of sturdy-lookin' Androids but this one takes the cake for fugliness.
Called the Rampage 6, the tablet has an IP67 rating for dust and water, compared to just an IP65 rating for Panasonic's Toughbook line. It can also survive four foot drops directly on concrete, being completely submerged in water, and temperatures up to 122 degrees. In other words, if you want to text your friends while hunting terrorists in Pakistan, this is your tablet. Sadly, it looks like a piece of mold-encrusted dinosaur poop.
Under the hood, the specs would have been impressive a year ago. We're talking Android 2.3 powered by an 806MHz processor, 256MB of RAM and 4GB of on-board storage expandable via SD card slot. In other words, you'll only want to buy one of these babies if your day job involves dodging bullets.