It's Official: Google Is Building an Android-Based Smartwatch!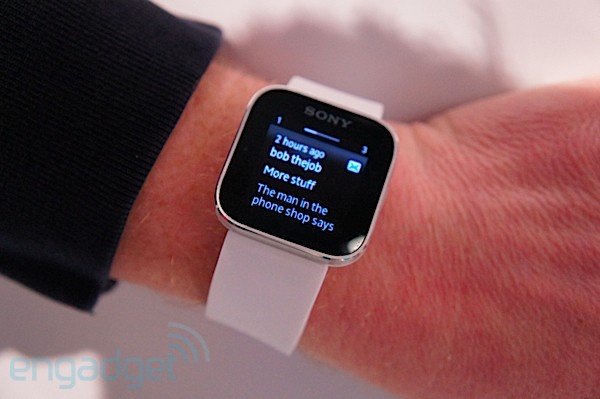 Today the Financial Times is reporting that Google is developing a smart watch in coordination with their Android unit, which could mean that the device will end up on shelves before Google Glass.
Google didn't give away many juicy details, but you can find hints about the device in a 2011 Google patent application for a "smart watch" with a dual-screened "flip-up" display and a "tactile user interface." You can read more about the details here.
Smartwatches are now widely considered to be the Next Big Thing in portable electronics, and entries from Motorola, Samsung, Pebble, Jawbone and Apple have been widely hyped. We've tried many, including Sony's Smartwatch, Pebble and the i'mWatch. The main complaints we've had are their dearth of useful features and miserable battery life, but Google could change all that with the right ideas.
The biggest competition Google will likely face is from Apple, which is expected to release a smartwatch of their own in the coming months. We'll see which one is most useful to consumers…
Are you excited by the idea of a Google smartwatch? Or do you feel like you already have too many electronics lying around and would rather not have one strapped to your wrist? Let us know below!