iWatch prototype spotted in Thailand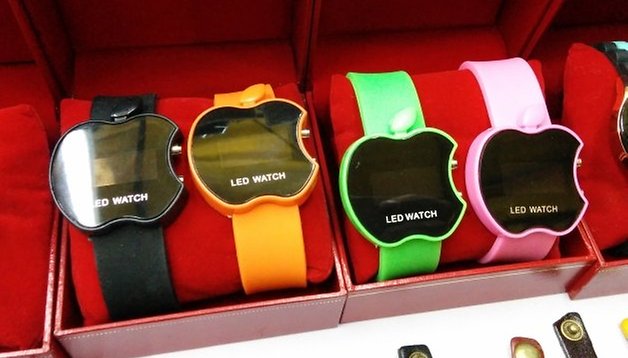 We're only a few days into the New Year and already the first biggest reveal has happened: Samsung, Sony, and all other smartwatch manufacturers better start shaking in their boots, for the iWatch is here! Apple's much-anticipated foray into the wearable computing market has started off and our anonymous tipster over in Thailand has provided us with some pictures of the prototype.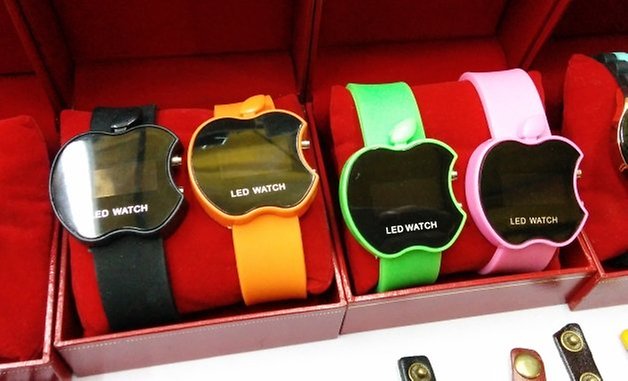 In the age where technology is packed to the brim with features and hardware that nobody wants or need, the iWatch is a real revelation into design simplicity.
Sighted in Bangkok, the prototype of the iWatch boasts a slim LED screen and a funky color design that draws upon the iPhone 5C color scheme. And best of all? Holding true to their universal design scheme, Apple has made it so that the display will only produce the colors that the iWatch comes in. And in terms of battery life, Apple has managed to produce a remarkable breakthrough that will shatter the expectations of every consumer. Whereas we normally measure a devices battery life in terms of hours, it is rumored that the iWatch's battery time will be measured in months.
Concentrating on core competencies
Sure, you could easily pick up the Galaxy Gear and try to worry about having the device actually sync up to your smartphone and deliver you notifications, but why would you want that? Apple has focused on the essential core competencies of a watch: displaying time. Not only that, but Apple has chosen to supplement this astounding core feature with the ability to program your own alarm clock on the device. All these operations can be controlled via the two state of the art hardware buttons on the side of the device.
Pricing for the iWatch is still unknown at this time, but it is expected to run around $400 dollars for the 64-megabyte version when announced. And for those who are looking to boost their internal storage, you're in luck. If the iWatch follows traditional pricing schemes, you can upgrade your device to the 128-megabyte version for just an extra $100.
Stay tuned for more information on the new Apple iWatch. The revolution is now.