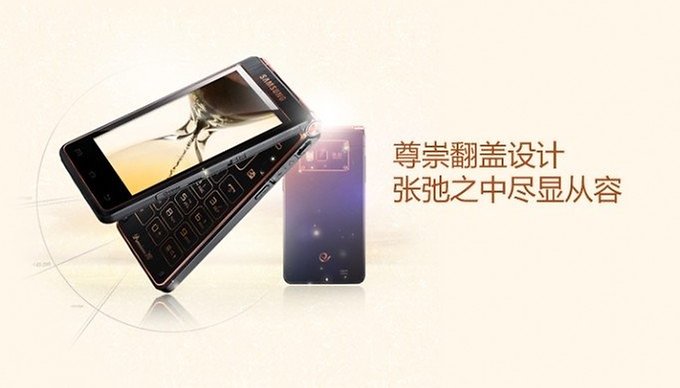 Jackie Chan Designed Super Samsung
What do Jackie Chan and A Samsung super smartphone have in common? Well Samsung have partnered with Jackie Chan to design a smartphone with some insane specifications.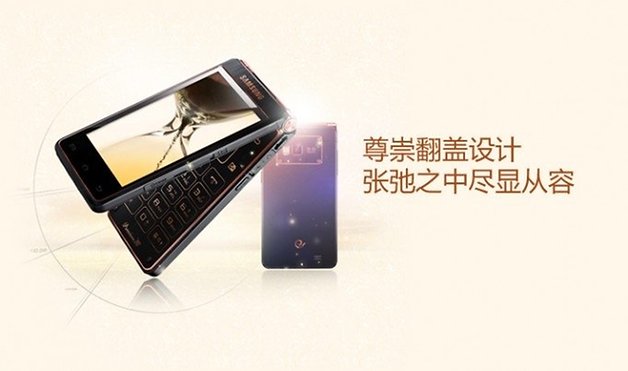 If you are like me there is nothing cooler then Jackie Chan. That is why I was so excited to see Samsung's new Jackie Chan designed super smartphone. Whenever I see celebrity designed products I am always sceptical about how involved they were in the design process. Jackie Chan however, is famous for performing his own stunts which gives me hope that he got really involved in the design process.
Enough about Jackie Chan though, the specifications for the W2013 are really impressive. The device comes with Android 4.0 and duel-3.7-inch 800 x 480 Super AMOLED touchscreens. This is backed up with a quad-core Exynos 4412 processor with 2GB of RAM, 16GB internal memory and an 1850 mAh battery. In addition, the device comes with a standard 8 megapixel rear camera and 1.9 megapixel front cameras.
With each progressive Samsung smartphone the dimensions seem to get bigger and bigger, the W2013 is no different. The device measures 60 x 117.2 x 16.83mm, meaning that it is almost twice the thickness of the Galaxy S3. However, with its duel screens the thickness that they managed to achieve is pretty amazing.
My favourite part of this phone? The advertisement where Jackie Chan is looking into the distance like he is contemplating some earth chattering, you can't help but smiling.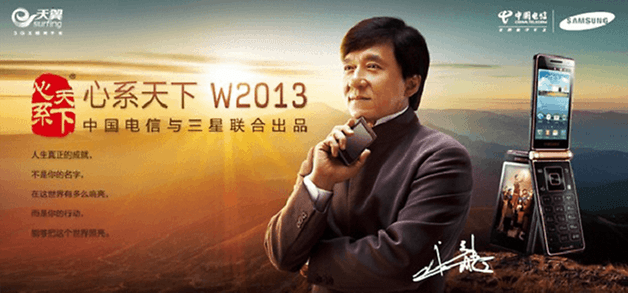 Excited yet? Well that's about to change, the phone is priced between $2,900 and $3,210. This would put it well out of the price range of almost anyone so it will be interesting to see if Samsung manage to sell any of these devices.