Jelly Bean's Official Statue Arrives on Google's Lawn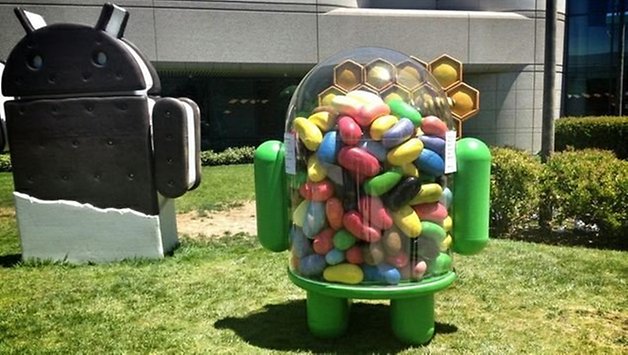 Google's lawn – home to statues representing Ice Cream Sandwich, Eclaire, and all other versions of Android – just received a new visitor: a green robot filled with multicolored jelly beans. It's Android Jelly Bean, and it's finally here! (In statue form).
Just what does Jelly Bean have in store for us? Well, the rumors circulating point to more of a refresh of Android 4.0 rather than a radical re-engineering. Consider this Android 4.1, not Android 5.0. Features could include improved battery life and search bar, as well as Chrome as a native browser. The new OS is supposedly making its debut at Google I/O over the next few days before appearing on Android devices by the end of 2012. Hopefully, carriers will be able to stick to the schedule.
What features would you most like to see in Android Jelly Bean?