Android 4.2 (Jelly Bean?) Spotted On 2 Possible Motorola Nexus Devices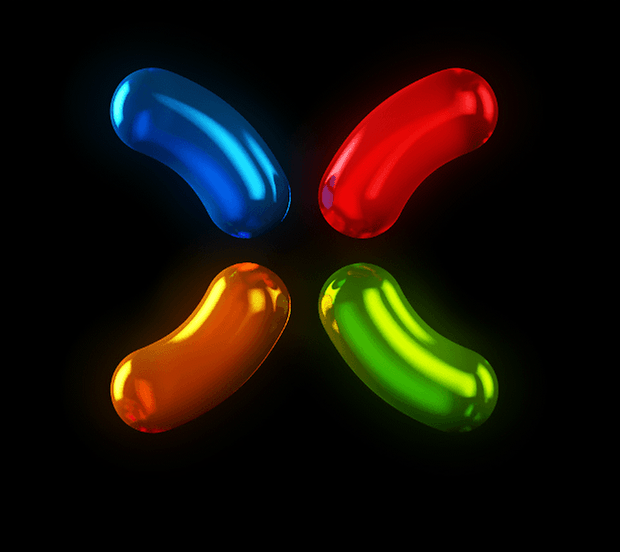 While we can't 100% confirm that Android 4.2 will stay Android Jelly Bean (in the form of an incremental update), we can now confirm that the newest version of Android is slowly starting to appear on multiple devices. Benchmark results for 2 new Motorola devices (dubbed "Occam" and "Manta") have recently popped up on the web, which seem to indicate that Motorola is set to unveil 2 Android devices (1 phone, and 1 tablet) running Android 4.2 out of the box. Could these 2 mystery devices be the Googlerola Nexus phone and tablet we've patiently been waiting for?
The leaked screenshots are Antutu benchmarks, and while we don't have confirmation on exactly which hardware the devices are packing, we can see that the Occam is displays a CPU frequency of 1512. It could be a quad core chipset running the device, or it could be the powerful dual core Snapdragon S4 chipset found in the RAZR M. If this is the case, the test would indicate a much higher score on Android 4.2 than the previous benchmarks found on Android 4.1 devices running the same hardware.
The Manta device seems to be a tablet packing a 1.7Ghz processor, with a codename similar to those used for the Xoom tablet (Stingray, Wingray).
Here is a screenshot of the benchmarks, courtesy of Phone Arena: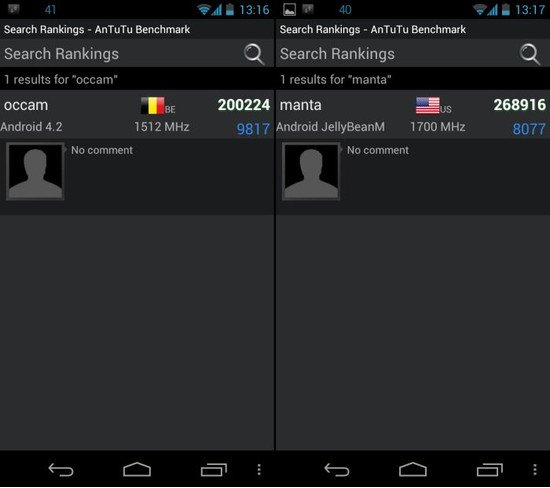 If Google and Motorola are about to release a possible Nexus phone and tablet, all I can say is: WINNING/Finally! While Motorola is having a tough time due to some restructuring and some angry customers who want their promised Android update, evidence of Nexus devices coming from Google's new OEM could certainly help generate some positive buzz about Googlerola and their Nexus plans. A Nexus phone or tablet coming from Moto at this point would be an Android first, as Google would finally be able to develop software for their own hardware (ala Apple). Exciting? You betcha.
What do you guys think? Would a Googlerola Nexus phone and tablet be something that could make you hold off on your next Android purchase?
Let me know what you think in the comments below!
Picture credits: androidauthority.com (screenshots via Phone Arena)