Numbers Are In: Jelly Bean Claims 10%, Gingerbread Slips Under Half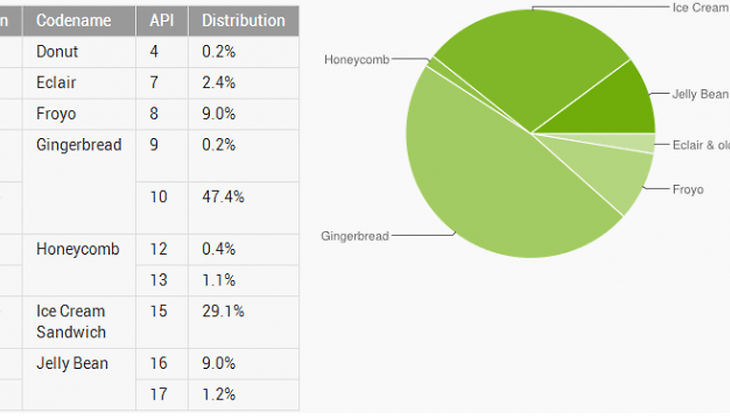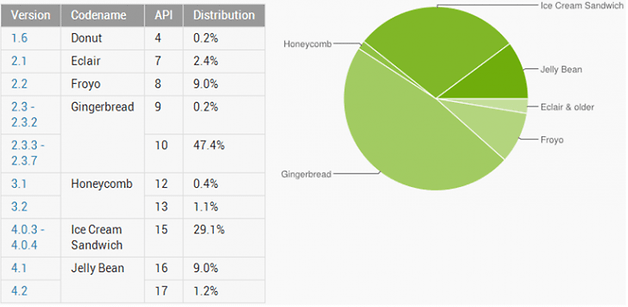 It's been a long, long journey but Android 4.1 / Jelly Bean has finally made it to more than 10% of all devices, while Gingerbread's market share has dipped below 50% for the first time ever. Honestly, guys, I thought this day would never come.
Yes, yes, the seemingly ubiquitous Gingerbread is finally beginning to fade away. Good riddance, I'm sure many of you want to say. But you do have to give credit to Google for creating an OS that has lasted this long.
It's been over two years since Google first released Gingerbread, and developers are still creating their apps for Gingerbread users. Yet if you look at who is actually downloading apps, the numbers skew overwhelmingly towards Ice Cream Sandwich (ICS) users. Many folks who are still using Gingerbread use their phones for calling, internet and little else.
Yet Gingerbread Androids are still on sale. The Samsung Galaxy S Plus phone is one example of a recent model which relies on Gingerbread. The phone is currently being sold for almost $300.
In any case, it's always good news when the most recent update to Android goes wide, because it means manufacturers are finally integrating their skins with the latest and greatest Android features. A tenth of Android owners can use Google Now, unlock their phones with a blink and take immersive photos using the photo sphere. Meanwhile, Ice Cream Sandwich is holding steady with 29% marketshare.
The latest report from Google also contains an omission: Cupcake. Now on less than .1% of devices, Google decided not to include them in the graph this time around. RIP Cupake, 2009-2012.
Which version of Android are you using?