Jetpack Joyride Lands in Google Play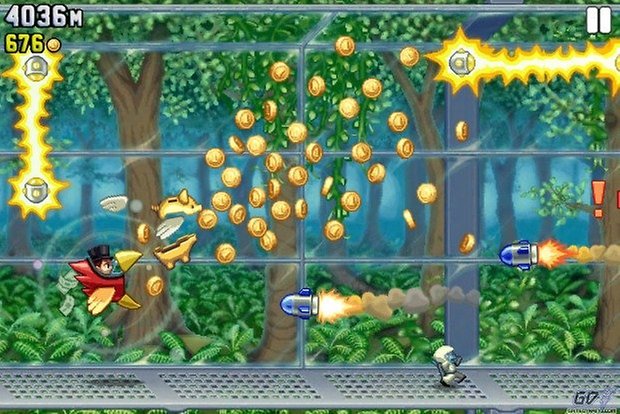 Jetpack Joyride, which was released on Amazon's App Store on August 19th, is now available to everyone via the Google Play Store. It's a side-scroling action video game involving a protagonist on a jetpack who has to travel as fast as he can to collect coins, avoiding killer obstacles like lazer beams along the way. The catch? His jetpack is also a machine gun, meaning he can fly and shoot enemies at the same time.
As you progress through the game, you also encounter baddies like dragons, robos and even robot dragons. You also get to fly in various contraptions, including a bird that releases money into the air when you flap its wings.
This is a loud, fun and more-than-slightly ridiculous game, and I had a really enjoyable time testing it out. It's no wonder it won MacWorld's Best App of 2011 and PocketGamer's Game of the Year award.
The download is free, only the in-app purchases cost anything. Download it here.