 Keep is online: Google copied Evernote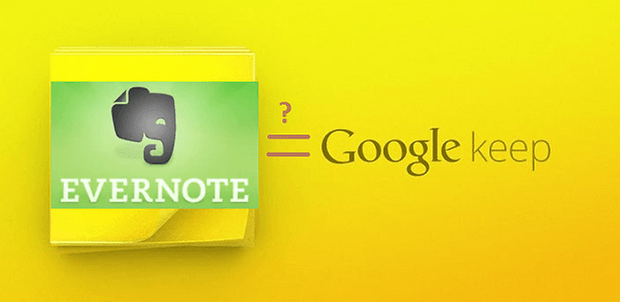 Things, which are important enough to write down as a reminder, are very interesting for Google as well. That's why it was only a matter of time before Google used, or rather copied, the ''Evernote'' concept. Keep went online overnight and the similarities between the two systems are striking, despite Google's version being considerably ''purged''.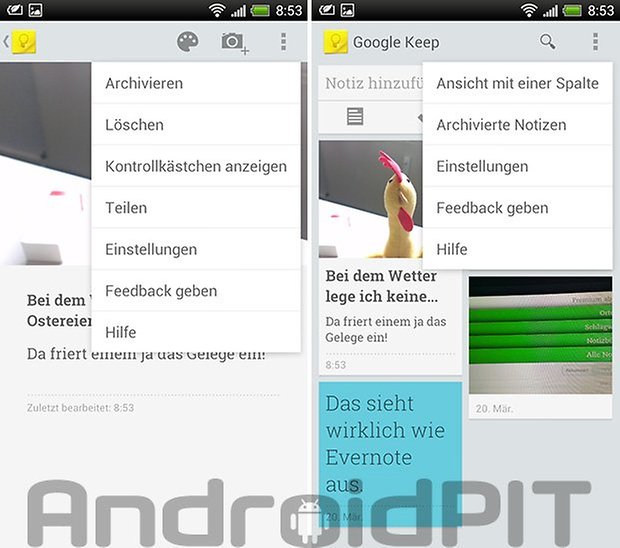 Keep is joining the Google family, along with Google Play, which has just received an updated version. The new copycat system employs the same notes, pictures and voice recordings, putting it into action under Google Drive. They've also created an app, which includes a widget. This service is cast in the same mould as Evernote, offering on the other hand a lot less functions. For example, you can't set up a notebook or insert catchwords. It's for this reason that ''Keep'' is really easy to use. You're able to set your notes apart using colorful highlights. What's more, you can make checkboxes from your notes' checklists, a suitable replacement for ''Tasks'' in your Google Calender.
Keep is alright, but doesn't do everthing that Evernote does. The latter allows you to search for text in pictures...Keep can't touch that! What's more, you can add tags, something that Google's Keep left aside. Is the big G's new creation better or is just an amalgation of Evernote's scraps?
What do you think? Will you stick to Evernote or switch over to Keep for all of your note-taking needs?