Kindle Fire HD (2013) Benchmark Spotted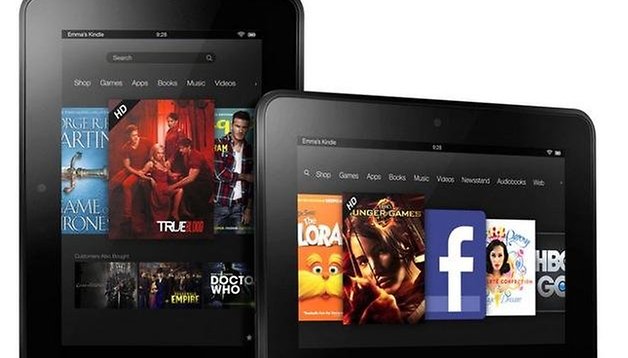 Amazon's foray into the tablet market has been marginally successful, although they will be unable to come near Apple's insane iPad figures anytime soon - or in the near future, for that matter. Still, this has not stopped Amazon from rolling out their fair share of tablets, and the oft rumored next generation Amazon Kindle Fire HD has been spotted in an alleged GFXBench benchmark leak as you can see right after the jump.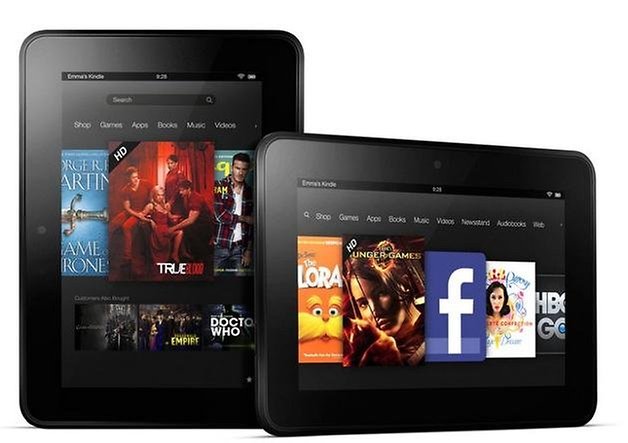 This particular GFXBench benchmark entry was first spotted by Italian site Webtrek as you can see below, and the tablet has yet to receive an official name - although it has been called by its codename "Apollo" or "KFAPWA", sporting a display which will surely blow your eyes away, thanks to a 2,570 x 1,600 resolution, while running on Android 4.2.2 Jelly Bean as the operating system of choice.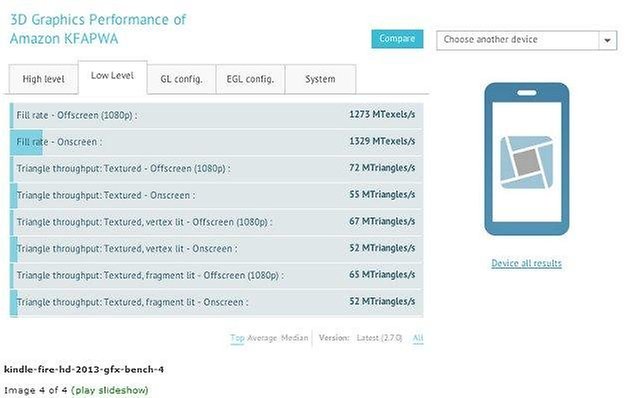 Other rumored details of its hardware would include a Qualcomm Snapdragon 800 SoC with an Adreno 330 GPU, and from this alone, you know for sure that this is not going to be any kind of slouch in the performance department, but rather, it should be churning out blazing fast figures.
As for the display, with such a high resolution count, 7" is nigh impossible, so we are looking at most likely an 8.9" screen. Other whispers of its innards include 2GB RAM, a choice of 16GB, 32GB or 64GB of storage space, and an 8-megapixel shooter as the primary camera, which would allow the Kindle Fire HD 2013 model to duke it out with the very best in the high end tablet spectrum. Now all we need to do is patiently wait for Amazon to issue a confirmation of the 2013 Kindle Fire HD before we are able to leap and shout with a whoop of joy.