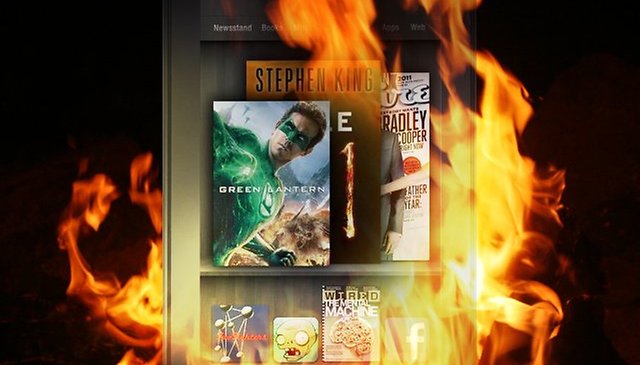 Kindle Fire Dominates Tablet Scene, Capturing Over 50% of Market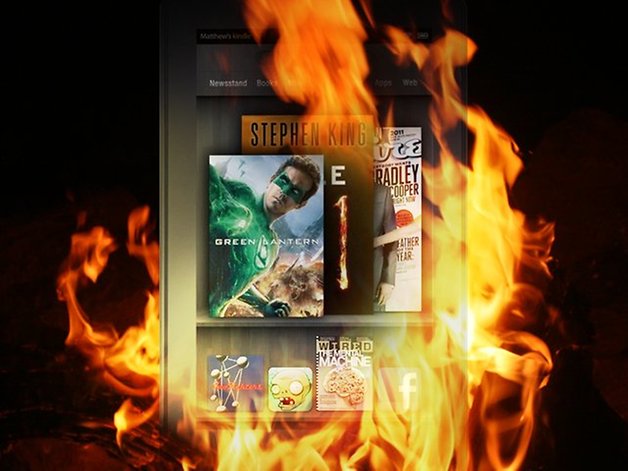 In less than half a year, the Kindle Fire has managed to amass more than 54.4% of the "Android tablet" market. I use the words "Android tablet" with quotation marks because I don't really think of the Kindle Fire as an Android tablet. It's more like a tablet that's based on Android, with its own completely separate ecosystem. In any case, it seems a lot of people really love that closed ecosystem.
Amazon of course has a few advantages over other tablet manufacturers. For one, they have a built-in audience for their tablets – the millions of people who visit Amazon.com every day. The company has been featuring the Kindle on their homescreen for eons, and all that free advertising seems to have paid off. Also, they've managed to create a solid tablet experience for a very low price of $199, recouping their loss through exclusive sales of books, games and magazines.
The Kindle Fire made up 41.8% of the tablet market in January and 29.4% of the tablet market in December. The Galaxy Tab family, which once held 23.8% of the market in December is now a distant second at 15.4% and every other tablet group – except the Asus Transformer and Lenovo IdeaPad — lost market share over the same time period.
In other words, this Kindle really IS on FIRE. Even the tepid reviews of the device – complaining about the laggy browser and limited functionality – hasn't slowed down that growth. That's because Amazon isn't going after the techie crowd. They're after Moms and kids. Let this be a lesson for all other tablet manufacturers; if you want your tablets to sell like hotcakes, market it them as easy-to-use tablets for the every-man.