Samsung owners: get knock gesture launching with Knockr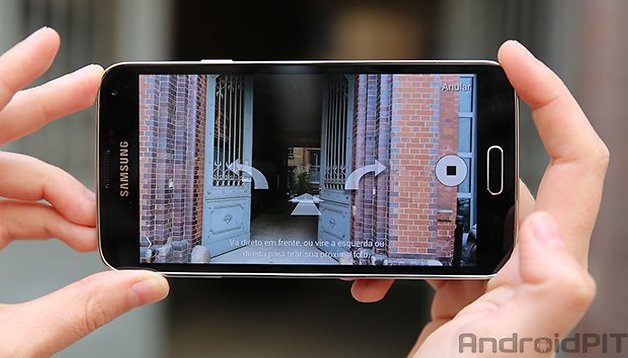 If you're lucky enough to have an Android device with an OLED display – most Samsung devices have AMOLED screens – then you can take advantage of a cool new app called Knockr. Knockr is basically an app version of the various Motion Launch actions on the HTC One (M8), which you can check out in our Motion Launch gestures review.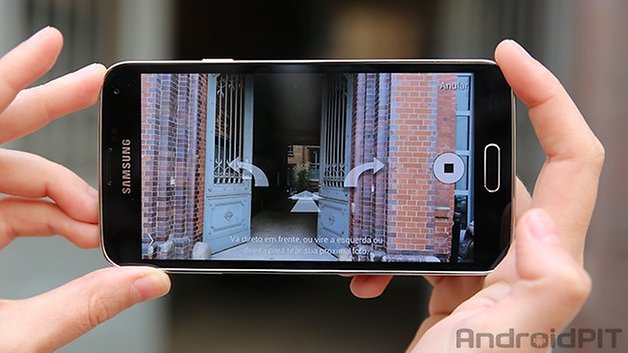 Knockr allows you to set actions for a double tap, long-press, swipes to the left, right, up and down, and the best in my opinion, using the volume up rocker to launch the camera app when in portrait mode, all from a screen-off state. Strangely though, once Knockr is enabled your Power button won't turn your phone on as you'd normally expect it to and your LED notification lights won't work. Safe to say the devs are working on these issues though. You can, however, set Knockr to turn off when the device is in your pocket or lying face down.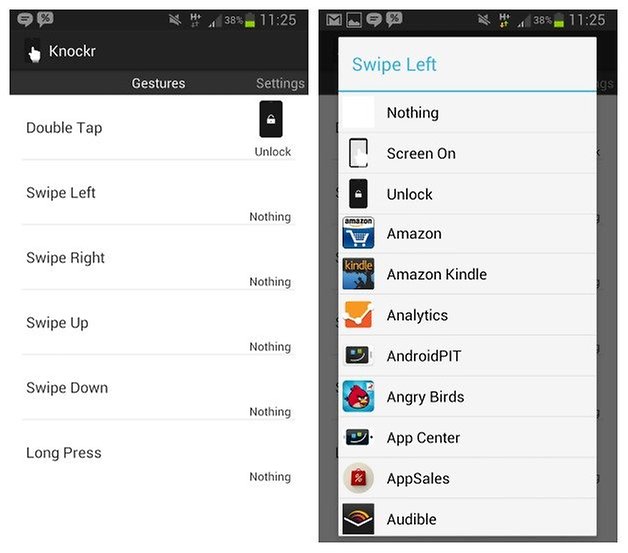 Another thing worth noting is that you need to have your lock screen security disabled for this app to work too. Obviously, if you have a PIN or password protected lock screen you won't be able to bypass it with any gestures. This may be the biggest issue with all of these gesture features: security. While it may be a great and convenient tool it's not so good if anyone who steals or finds your phone has complete access to it because you like being able to double tap to wake. I've tried it out, and while it does work, the lag is so long that it would almost be quicker to unlock with security enabled and launch the app from your home screen.
Have you used motion launch gestures? What are your favorites? Does the security issue bother you?