Update Ticker: latest app updates from the Google Play Store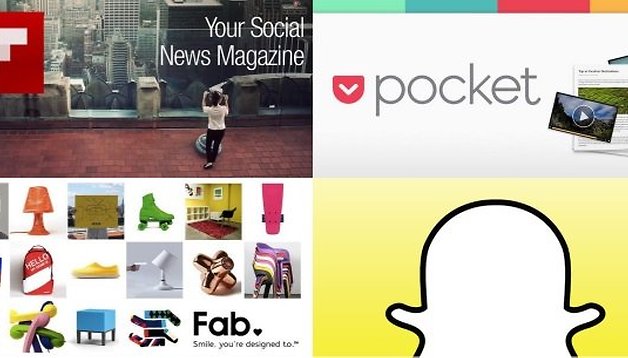 This week there are a whole slew of small but nice updates for you. Probably the most noticeable changes are to Skype, Gmail and Hangouts, but other apps are certainly pulling their weight - the developers are clearly giving some visible effort to the update process, and we appreciate it infinitely!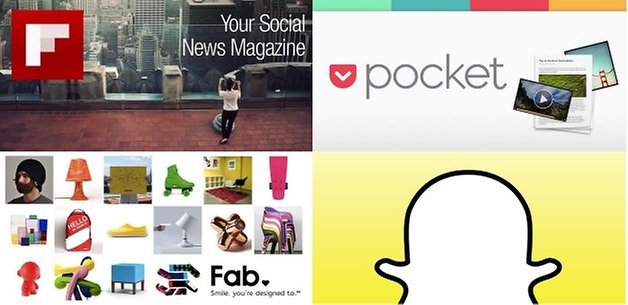 doubleTwist Player
In doubleTwist Player crucial mistakes have been corrected. You can now access your music library if you have your device connected via USB to the PC or other devices. In addition, a problem was fixed that was preventing the automatic switching to the next song.
Fab
The search results in the designer Fab app have been revamped in the most recent update. There are also new filtering options, for example, results can now be sorted according to size. Your search results can also be shared on Pinterest and special events can be searched by district.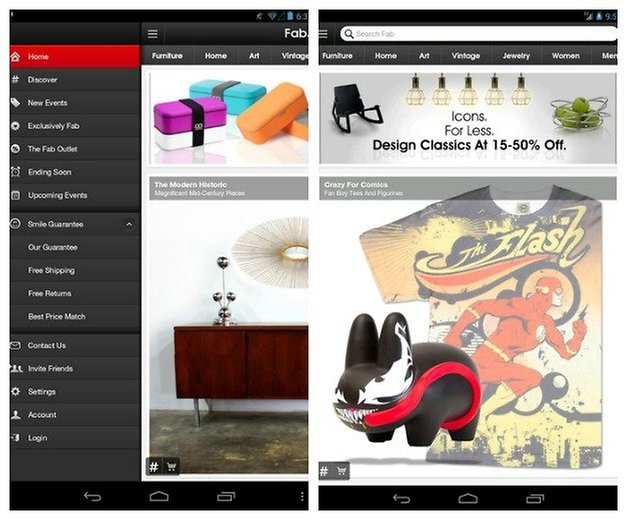 Flipboard
With the latest update of Flipboard foreign language users are in particular catered to. Here you will now find immediate support for Hindi, Russian and Spanish. On mobile phones, Arabic now also operates from right to left. Plus, your comments in magazines can now be deleted directly.
Audible
Even with Audible something happened again. Now you can immediately terminate the app directly via the integrated control. Furthermore, some bugs have been fixed and stability has been improved.
Kobo
With the Kobo update to version 5.0 you can now also track your reading activity on the home page. Thus, the eBook reader is even clearer.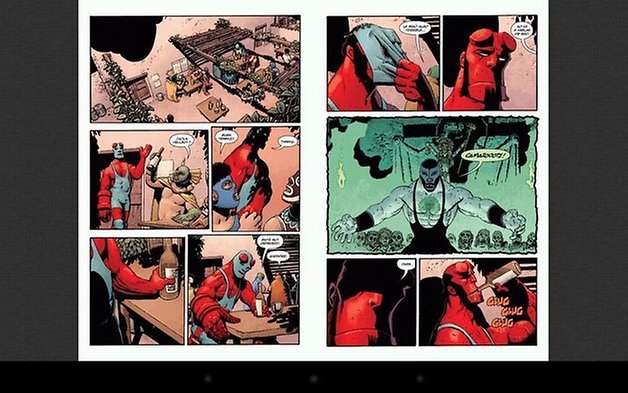 Simple Rockets
A major update has also landed on the new app Simple Rockets. At last you can save your missions. For intergalactic trips there is now also the WARP drive. Additionally, a button has been added to pause the game, and a ''community'' menu appears. Many bugs have also been fixed, like the fuel tank issue and the weird smoke bug. The app is now stable on the Kindle Fire 1 as well
File Manager HD (Tablet)
In File Manager HD (for Tablet), much has happened. Audio and video files are now supported for streaming from cloud storage. There are also over 90 new file icons. Files can also be deleted while the SD card is read. The size of box and Skydrive storage is now displayed. New languages were added and they solved a problem with CyanogenMod 10.2. Bravo!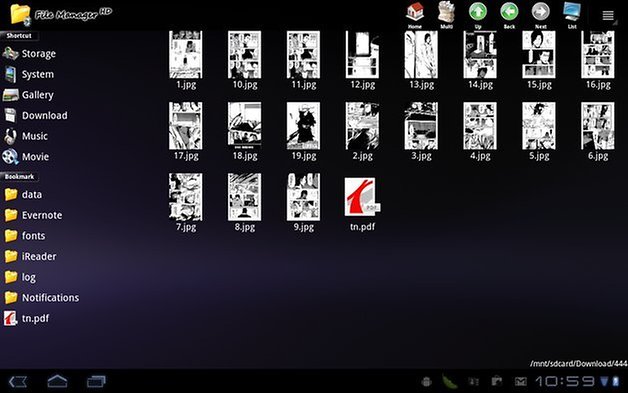 Speedtest.net Mobile
The Bandwidth Tester Speedtest.net Mobile has also received an update. Here, the user interface has been improved significantly and some annoying errors have now been eradicated. In the library there is a few updates and some bug fixes have been implemented too.
Iron Man 3 - Official Game
The action app Iron Man 3 has upgraded to include a new level. There are now new dangers and new suits for your Iron Man to kit up with. In addition, there is also the area "forest lands" – so you are no longer bound only to the city! The new suits were designed, by the way, in part by the fans, but some are only available in the coming weeks and even then only for a short time.
Springpad
Springpad has some new innovations. You can now attach the red pen to any point and edit your entries. In text formatting you can now underline points, mark them in bold or write in a different font entirely. In addition, synchronization errors have finally been resolved. With a long tap on the plus icon you can easily add new notes.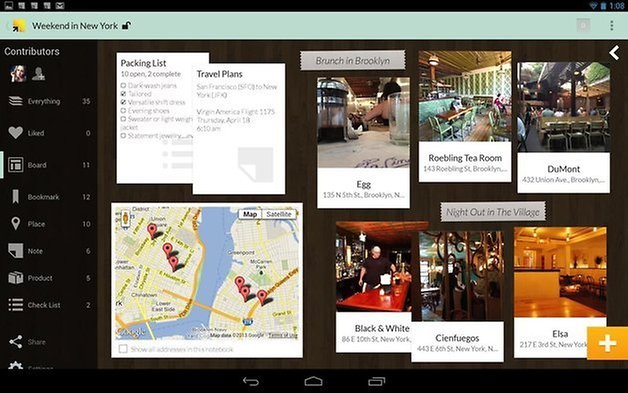 Pocket
For anyone who wants to read web articles later, this app is one that belongs in your Pocket. The app can now be used on the Samsung Galaxy Gear Smartwatch. Also, there were bug fixes and you can now put the app (from Android 4.0 onwards) directly on the lockscreen. The notifications were processed and there are also new buttons and other accessories.
Snapchat
In Snapchat, the error with pink, green and black camera recordings has been resolved. A handful of tablets are also now supported. In addition, the app is now available in Spanish, you can add best friends and it's easier to find new Snapchats.
Deliveries
The latest update to Deliveries supplies the app with added parcel services, such as 4PX , APC, Post Latvia, Czech Post, Correos and more. There have been improvements and bug fixes for many service providers and you now have the opportunity to enter the expected delivery directly in your calendar. In addition, share text can be customized and swiping down will now refresh content.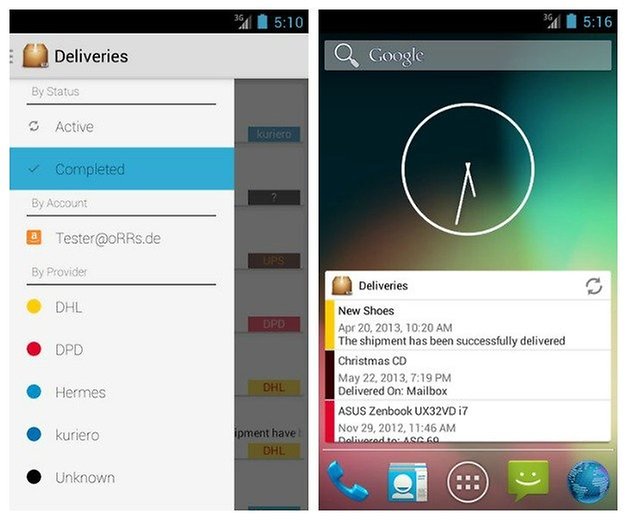 Eden to Green
With the latest update to the game app Eden to Green eight areas have been added that bring not only new barriers, but also some that don't allow targeting of machines. There's also a new enemy that can disengage barriers upon destruction. Four new plants are added and there is a new notification dialog that appears when a plant is ready for further development. Bug fixes and stability improvements are also on board.
What else is there...
As you would have already read in our news feed, Skype, Hangouts and Gmail have received extensive updates too. Even with the apps Vine, Ingress, ArtFlow, Android Weather Widget & Clock, Yahoo! Weather and Spotify have new updates

Have we have forgotten any important updates? Shares your in the comments!