Leaked Photo Supposedly Shows 6.44-Inch Sony Smartphone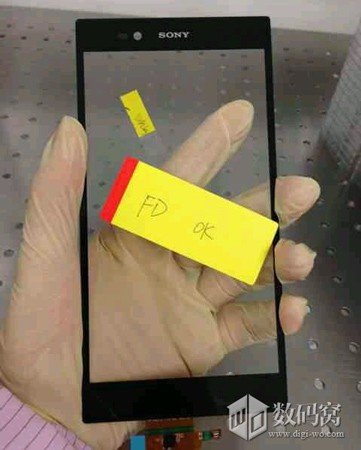 When it comes to phablets, how big is too big? Sony seems to think the sky is the limit, if a supposed leaked image is to be believed. The image above was posted to the Chinese-language Digi-wo forum and suggests that Sony has a 6.44-inch smartphone in the works. The poster also claimed the screen for this component has a 1080p HD resolution.
That size would put it in the same league as the Galaxy Note 3, which is rumored to have a 6.3-inch, putting it closer to tablet territory than any other phablet before it. Also, can we retire the word "phablet"? I'm already phed up with it.
The bezel on this thing is also notable. This bezel looks even skinner than those on the 6.1-inch Huawei Scend Mate. If this photo turns out to be real, we're looking at one super sleek device.
Of course, it's just a rumor at this point, but we can't help but wonder if it might turn out to be true. After all, Sony just announced the Xperia Z and Xperia Z tablet, why wouldn't they create a device whose specs cozily straddle the two? It would give the company a chance to compete with the wildly popular Samsung Galaxy Note and if Sony is serious about competing right now, you'd better believe that's an arena they'd be interested in taking on.
What do you guys think about the rise of the super large smartphone? Would you be interested in carrying around a device like this or would you rather buy something you could actually fit in your pocket?