LEDBlinker - customize your Notification LED!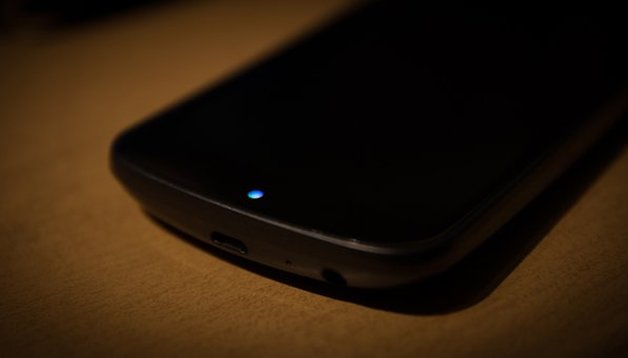 LEDBlinker is an app that proves pretty neat for allowing you to determine whether a notification is important or not, without actually having to turn on the lockscreen. Having used the app for quite a bit I can definitely say that its more useful than I thought it would be, and is worth a try. Check it out in today's review.
Good
✓

Very customizable

✓

Test function

✓

Simple operation
Bad
✕

No adjustments for individual contacts
| | | | | | |
| --- | --- | --- | --- | --- | --- |
| Reviewed on | Android version | Root | Modifications | Reviewed version | Latest version |
| Google Nexus 4 | 4.4.2 | No | | 5.4.0 | 6.6.9 |
Features & Use
When you start the app, there will be a list of predefined apps and types of notifications you can get from them. You can then set the color in which you want the LED to blink when you receive a notification from one of these apps. For example, the pre-loaded SMS client, email app, Facebook and other such apps are defined here. All you have to do when you get here is simply choose what color you want the LED to be in each situation then you're good to go.
The good thing for those with smartphones that don't have an LED light for notifications on their phone is that LEDBlinker can also work through small icons on the screen when the phone is in sleep mode. In other settings, it is also possible to set the flashing interval times as well as vibration and sound settings, if desired.
In the user defined section, you can add a custom color for apps downloaded in the Play store or apps that have been sideloaded. You simply tap on the plus sign in the upper section of the screen and then select the app you want to define an LED color for. After this you can define the exact color, the blink rate and other such details for yourself and when notifications are triggered from this app, you will be able to see them before you even turn the screen on.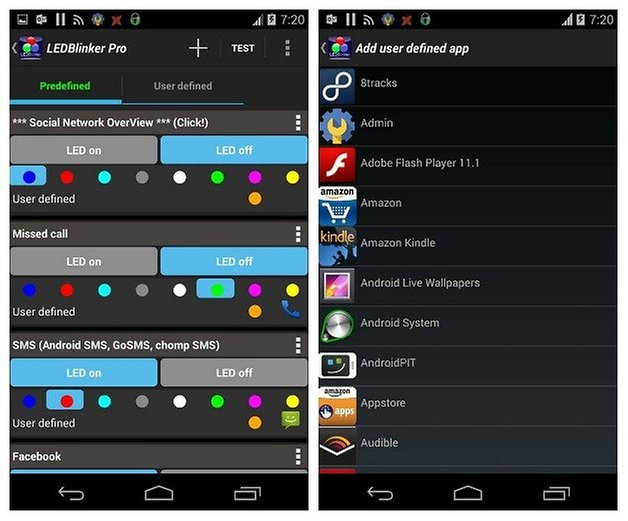 When I read that the app needs permissions for reading Facebook and WhatsApp messages I thought that you would be able to customize alerts to specific individuals. Unfortunately, on this assumption I was disappointed: a distinction will be made only between normal WhatsApp messages and group WhatsApp messages. Maybe this specific-contact feature is something that could still be added. It would certainly be a unique selling point over the competition.
Screen & Controls
In terms of operation, LEDBlinker can be quickly mastered: basically you just have to click "LED On" in the respective app, then you can adjust the color and blink rate and test the notification. Also, when you create a "user defined" profile, ie an app that is not in the default list, it is easy to do and functions int he exact same way as the pre-defined apps.
Again, you can also set small icons or even the time to appear on the screen if you do not have an LED notification light. There are also battery saving measures, sleep mode as well as tones and vibration options in the settings.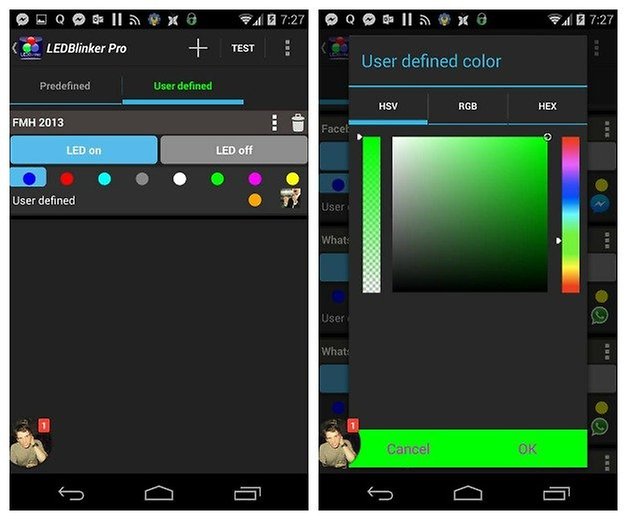 Speed & Stability
Considering the app is free there is really nothing to complain about, because the LEDBlinker app properly does what it sets out to achieve. The whole thing is very stable too, and unlike some competing apps that I have tested, LEDBlinker offers full customization of the color and blink rates for each app.
Price/Performance Ratio
The core app is free to download, and for less than two dollars you can upgrade to the full version, which offers mnay more customization options. The full version will give you even more customization possibilities. Other apps of this kind cost a similar amount but do not necessarily provide the same functionality as LEDBlinker, especially not in the free version.
Final verdict
In its category, LEDBlinker is a really is a great app that fulfills almost every wish: you can define all possible types of notifications for LED color, sound and vibration for your apps.
The only thing I could say is missing from this app is the ability to actually set contact-specific notifications. We all know that when some people text or call us it's really important, while for others...not so much. This would be a useful addition to the app. Other than that it's pretty solid and robust.