LG's Wireless Pocket Photo Printer For Android = Pretty Darn Cool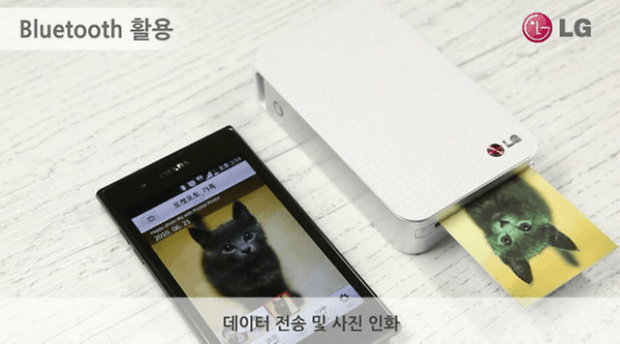 I'm not the type of person who would normally be impressed by a pocket sized printer, but after seeing the demo of LG's portable Android printer, I must admit that it is a rather interesting piece of hardware. The new printer basically allows any Android device to wirelessly print photos from "the worlds tiniest mobile picture printer" via bluetooth (USB option as well), giving Android devices the possibility to print full color 2 x 3 inch pictures on the go.
The device appears to be around the size of a hard disk (dimensions are 2.8 x 4.7 x 0.9), and uses Zero Ink (ZINK) technology to allow you to print full color photos without the need of ink cartridges or ribbons. It's actually a really cool concept, and you can learn more about ZINK technology on the official website here.
At 170 dollars a pop, I can't imagine this becoming incredibly popular just yet, but that could certainly change in a few years when they find ways of making the printer smaller and at a lower cost. As you can see from the demo video below, it seems to print pretty well, and I could imagine that there are plenty of people out there that could have use for such a device.
The Pocket Photo is set to be released in Korea soon, but we don't have information on a US or European release date just yet.
You can view the printer in action in the video below (Vimeo link here):