This Beautiful Concept Phone Looks Like It Was Designed by James Bond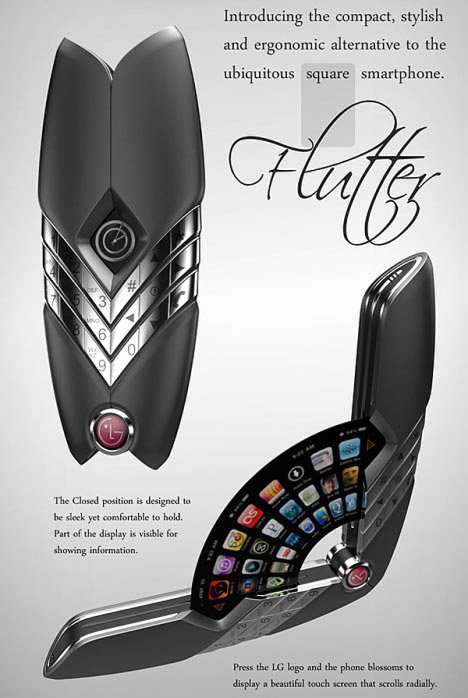 I poured through a lot of totally unimaginative concept phones to find the one I'm showing you today. Called the LG Flutter, the phone opens like a Chinese fan to display your app drawer, then snaps shut to become your standard cell phone, with just a bit of display peeking out for notifications.
It's not at all a realistic phone, but that doesn't stop me from loving it. In fact, a bit of whimsy is usually what I want in a concept phone. And while displaying your apps on a thin arc of screen real estate may not suit everyone, I like the idea of a screen that scrolls radially.
I think it also looks like a satisfying way to open and close a smartphone – but that could just be because I secretly miss flip phones.*
Don't expect this phone to show up on shelves anytime soon.
*And now the whole world knows.