LG G Flex hands-on review: LG's flexible show-off phone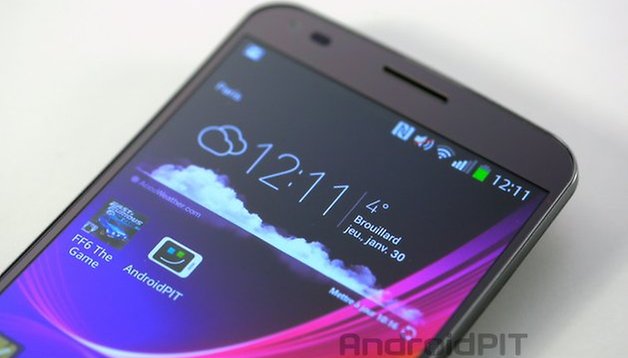 The LG G Flex is the very first curved and flexible smartphone to hit the market. Beyond this technical feat, what other value does this 6-inch phablet actually have? Whether it really is an innovative gadget or a prototype without any added worth will be explained in today's review.
Good
✓

Innovative

✓

Good ideas

✓

LG UI
Bad
✕

Weak resolution

✕

High price
LG G Flex design and build quality
Lets get right down to it: the G Flex has a curved design. Its display is bent and the entire device really is flexible. However don't expect it to bend in every direction. The device can really only be bent enough to lay flat on a surface.


The advantage of this suppleness is primarily its resistance against breakage when being sat or stepped on. We didn't notice any alterations or bubbles on the screen after having applied pressure.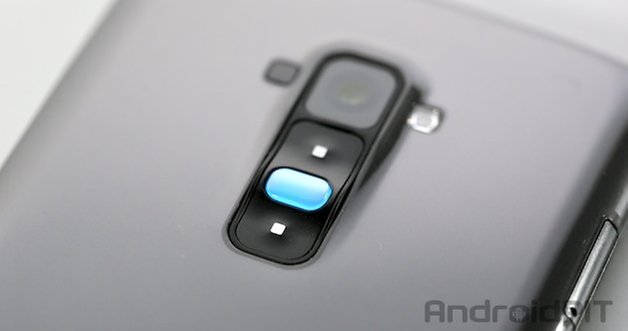 You'll find the volume and power buttons on the back side just like the LG G2. The LED for notifications is also integrated into these back components and they are big and very visible. The headphone jack and microUSB port are found at the base of the G Flex. On the left side is the microSIM slot and on the back, the only speaker. The chassis is not removable.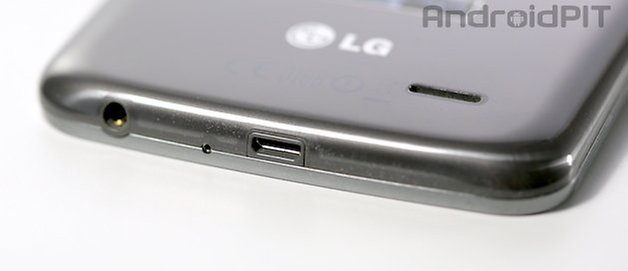 Another characteristic concept of the G Flex is its resin self-healing backing. We'll get back to that in another, more intense test but it didn't seem to hold up that well. In terms of the quality of craftsmanship, the smartphone has a nice finish, though its angles are a bit salient and the design overall isn't very original. That being said, there isn't really anything too problematic to point out.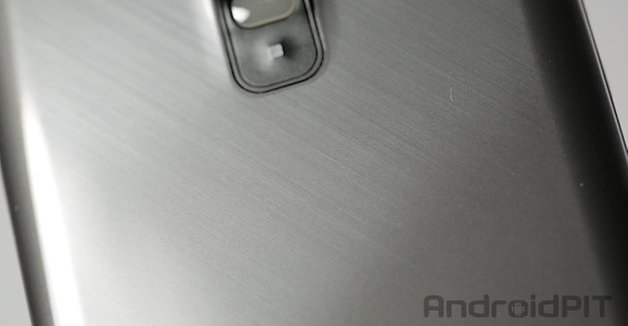 LG G Flex display
While we can say a lot about the display, it doesn't leave us totally convinced. First of all, LG boasts that their device makes for a much better user experience thanks to its curved form. I tested this however couldn't really see a big difference when held next to a normal 6-inch screen. On that note, the bezel is relatively thin which makes watching videos on the G Flex quite comfortable.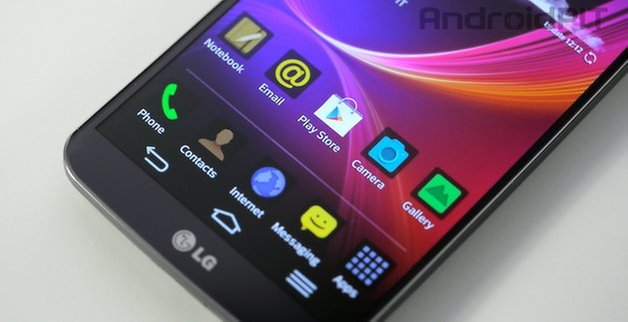 It gets worse after this point on: the screen performance is average. Some of the icons and keyboard present unclear contours, while the interface background isn't perfectly displayed. These are just some small pet peeves, but for a smartphone of this caliber and hype, it's a shame.
LG G Flex software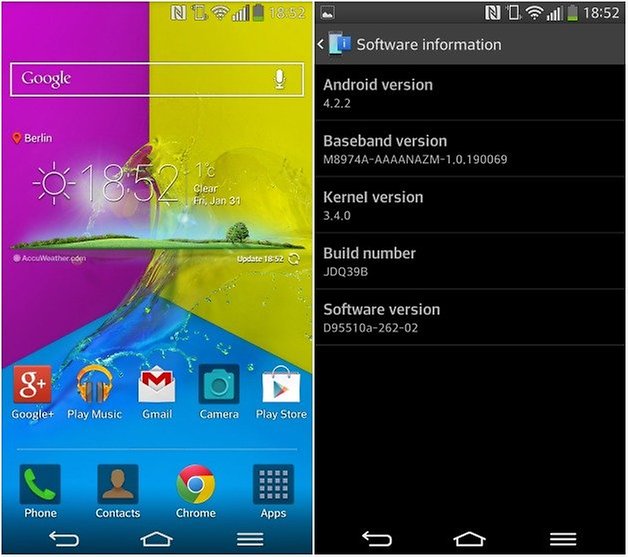 There are some similar functions to the LG G2 and LG G Pad 8.3, like multitasking, Q Slide and Slide Aside. Knock On allows you to lock and unlock the screen by knocking on it like on a door. In the settings, the menu provides options to improve one-handed operation. This is very important because of the device's size. You can also arrange the capacitive buttons on the home screen to your liking, or you can make them slide with one gesture to the left or right to access them better with your thumb.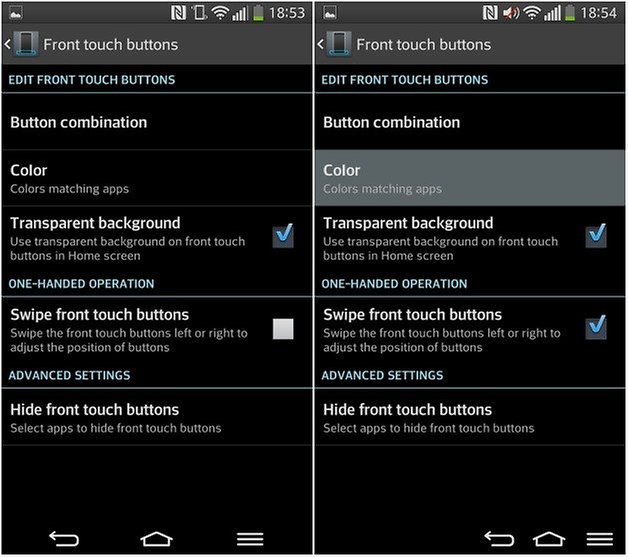 Another cool thing to check out is guest mode where you can set up password blocks for changing the profile setup.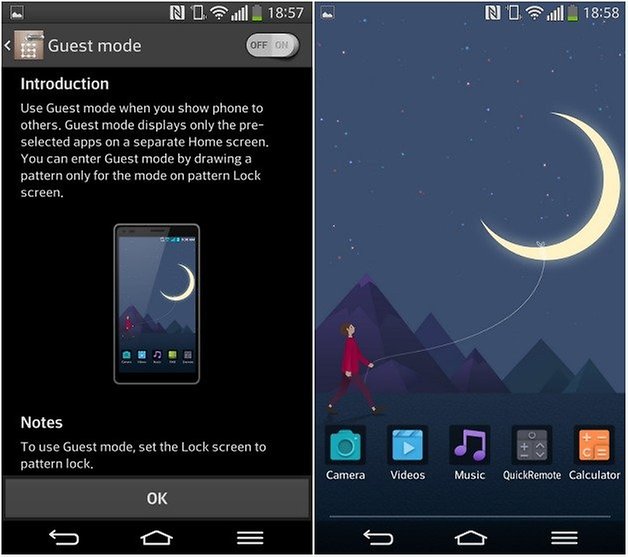 Multitasking has been joined by a very useful function: the option to display two windows on one screen. This might not seem like anything out of the ordinary at first, but it's now possible to keep a YouTube window open while you read an article for example. This way you don't need to close out of the article, wait for YouTube to open and then go back.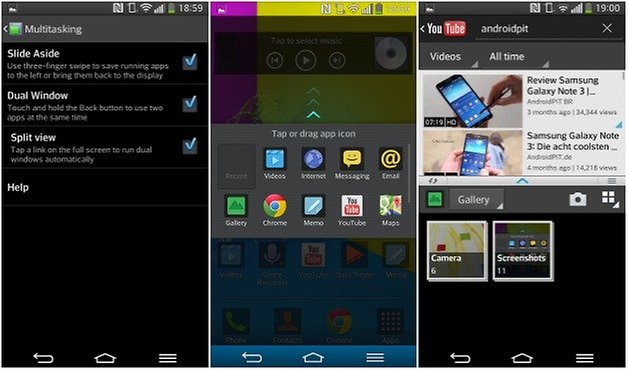 Q Theatre is the name LG gave their lock screen. If you drag your fingers on the screen in an reverse pinch movement, three icons will be displayed. These do nothing more (or less) than opening either the gallery, videos or YouTube.
As you can see, the system is quite innovative and has integrated many of the useful LG G2 functions. In terms of the G Flex fluidity, the phablet is quite impressive. Navigation between menus, opening apps etc are simply the smoothest on the market right now.
LG G Flex performance
The Snapdragon 800 clocked at 2.26 GHz and 2 GB RAM do some good work. The G Flex runs very fluidly, internet browsing is exemplary while apps loaded really fast. The performance standard expected on such a prestigious device is high and the G Flex delivers.
LG G Flex camera
It's another story when it comes down to the camera on the G Flex: satisfactory, but nothing exceptional. The picture quality is good in direct light and the LED flash is a useful addition. The color presentation is slightly pale.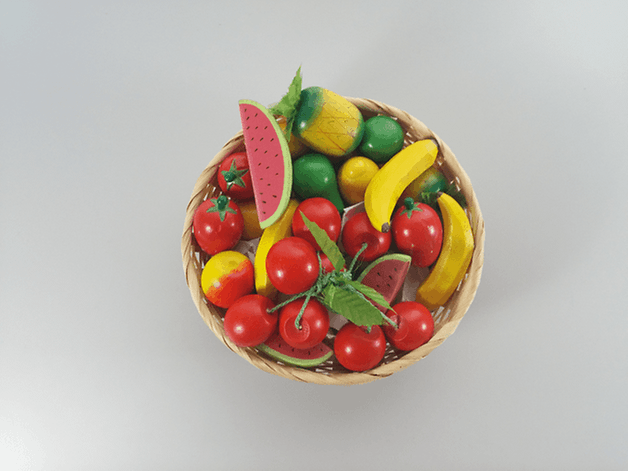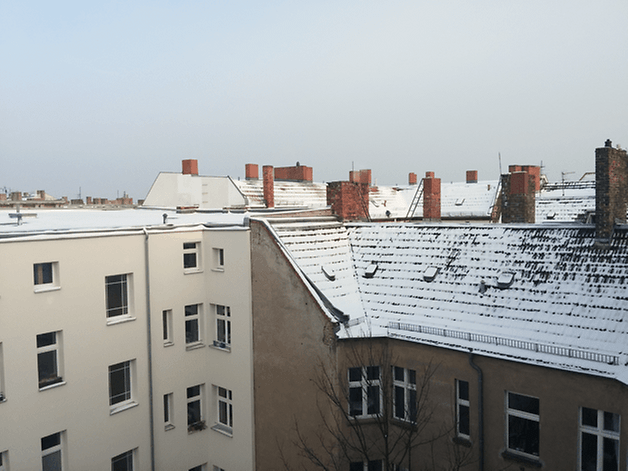 You will find classic camera modes like Panorama, Beauty Shot etc in addition to some new ones like Zoom. This allows you to film a video with a cut-out zoomed-in area. This is what it looks like: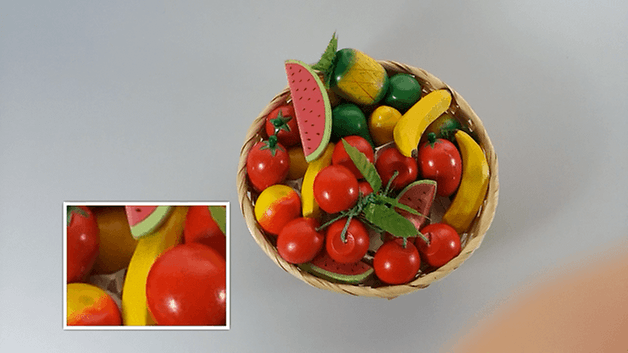 LG G Flex battery
During our test which lasted two days, I used the camera, played games, surfed the internet and played videos. The G Flex was connected the entire time to Wi-Fi, used mobile data and was syncing emails in the background. I used it as someone would on a normal day and have to say that the battery in this curved smartphone is excellent. With 3,500mAh of juice, it doesn't just impress because it's the very first flexible curved battery in a smartphone, but also because of its longevity.
LG G Flex technical specifications
| | |
| --- | --- |
| Dimensions: | 160.5 x 81.6 x 7.9 mm |
| Weight: | 177 g |
| Battery size: | 3500 mAh |
| Screen size: | 6 in |
| Display technology: | AMOLED |
| Screen: | 1280 x 720 pixels (245 ppi) |
| Front camera: | 2.1 megapixels |
| Rear camera: | 13 megapixels |
| Flashlight: | LED |
| Android version: | 4.2.2 - Jelly Bean |
| User interface: | Optimus UI |
| RAM: | 2 GB |
| Internal storage: | 32 GB |
| Removable storage: | Not available |
| Chipset: | Qualcomm Snapdragon 800 |
| Number of cores: | 4 |
| Max. clock speed: | 2.26 GHz |
| Connectivity: | HSPA, LTE, NFC, Bluetooth 4.0 |

In the AnTuTu Benchmark test the G Flex outperformed the Galaxy Note 3, which says a lot.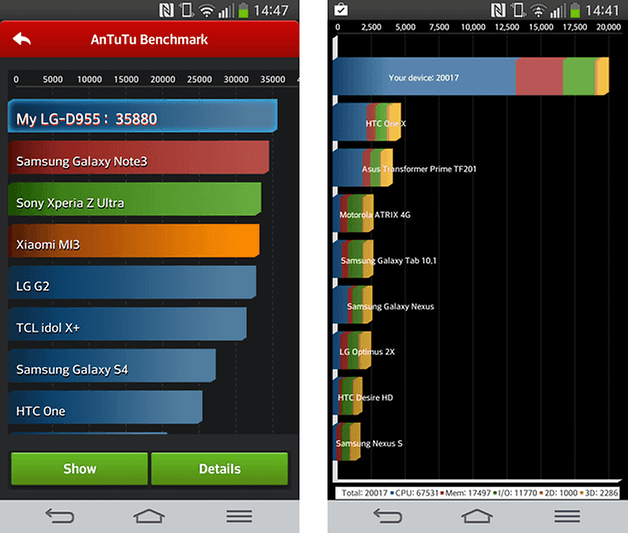 Final verdict
The LG G Flex isn't just another smartphone, not only because it's the first device to have a curved and flexible display, but also because LG made some questionable choices. The performance is exceptional, as smooth as butter, but the G Flex has a rather subdued, even basic design. What turned some heads is its innovative self-healing chassis, which we need to test further. Also, many functions and features built into the Optimus interface were well thought-out. There is however one incoherent detail that remains, especially considering this smartphone costs 627 USD: the G Flex's lackluster HD display resolution.