LG G Flex hands-on video review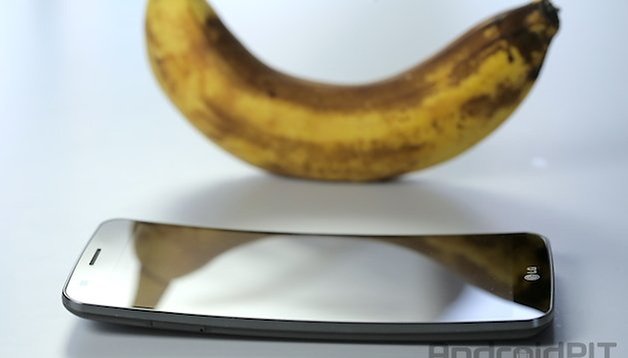 LG's vanity project, also known as the G Flex, landed in our office last week and we had some time to spend with the world's first curved and flexible phablet, with its 6-inch HD OLED display, self-healing resin backing and new features like QTheater and Guest Mode. In addition to a hands-on review of the banana phone, we've tested the device in our video to give you a closer look at what the G Flex can do.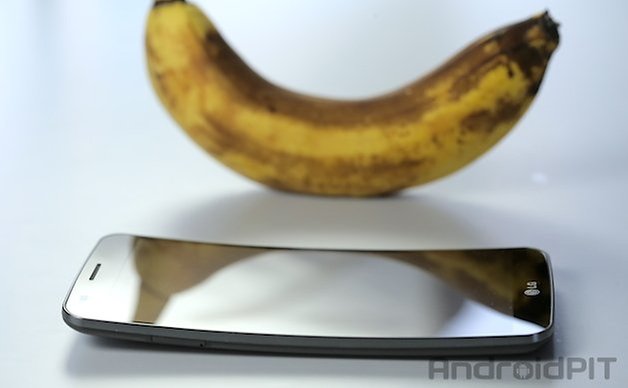 The curved shape is a definite head-turner that we first got our hands-on at the CES for some first impressions. Already available in the USA with AT&T for 300 USD on a two year contract, the price and some questionable specifications might be a deterrent for potential customers from actually purchasing the device. It definitely comes down to a question of taste as the G Flex is made of plastic and is quite large, a potential problem for small-handed people. They've added some functions to work around this, but the larger size definitely requires time getting used to.
LG is ahead of its time though; flexible and curved phones packing actual bendy batteries could be the future in mobility. Even Samsung has their own curved phone, the Galaxy Round, though the device isn't flexible. LG claims that the curve actually enhances the user's overall viewing, hearing and listening experience. We were a little baffled, however, at the lack of a Full HD display on the device, a standard to abide by when manufacturing a high end smartphone with high end prices in tow.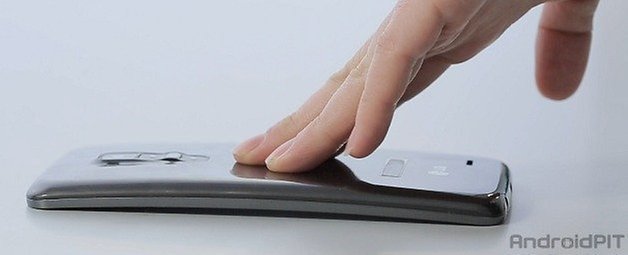 Though the exterior of the device might raise some eyebrows, the phablet's performance is incredibly smooth thanks to a Qualcomm Snapdragon 800 processor. The device's software also brings quite a few new innovative and useful features. Some functions from the LG G2 are also included, like KnockOn to activate the device with two taps, Slide Aside for quick access between three different apps with a three-finger swipe gesture, among others. LG also brought Guest Mode, which allows for two different 'profiles': your own normal one and a second one for others, like children for example. You can limit the content found on this mode, which is accessed via a different lock screen pattern. There's also QTheater for quick access to YouTube, videos and pictures with a reverse pinch on the lock screen. New icons for the horde of built-in LG apps was also noticed. The camera on the other hand is a bit of a disappointment, doing little to impress with its 13 MP camera in the rear and 2.1 in the front, though the various modes were interesting to try out.
What do you think of the LG G Flex? A curved window to the future of smartphones or just a show-off move from LG to demonstrate what they're capable of?