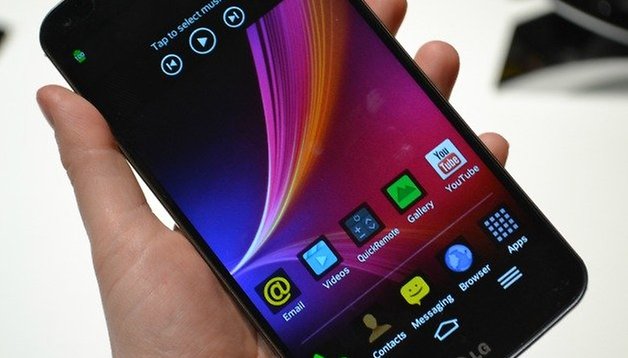 LG G Flex will arrive in the US on AT&T, T-Mobile and Sprint in Q1
LG's press conference at CES 2014 is over, and the most exciting thing for Android fans is the new LG Lifeband Touch fitness wearable. It's kind of like a Nike Fuelband that can be paired with headphones that monitor your heart rate. The Heart Rate Earphones are the second wearable LG shared at CES, so there goes hopes for the G Arch smartwatch to make an appearance. But the biggest news is that the G Flex also made its debut along with the news that it will arrive this quarter in the US on the T-Mobile, AT&T and Sprint networks. Sprint will apparently be dropping the G Flex with its super-fast Spark LTE network.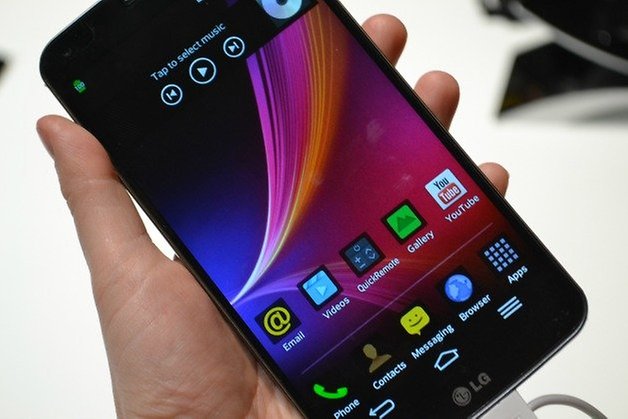 The G Flex features LG's nearly indestructible flexible display, which we've seen demoed time and time again. During LG's presentation, they emphasized the curve of the device for its ergonomic and visual appeal, but also foregrounded its enhanced sound quality thanks to the curved rear of the device, something I noticed when I laid the old Nexus 4 and the Moto G down on a table. Where the Nexus 4 went almost silent, the curve of the Moto G made the sound bounce out. The G Flex will do the same thing. The curve on the front, of course, also mirrors the contours of the human face.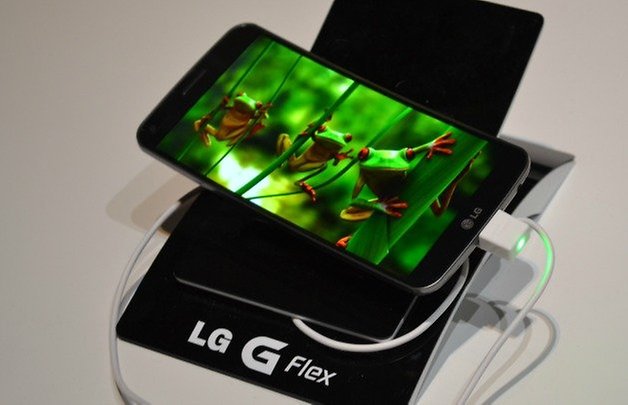 As yet there's no further information on the release, like when and how much, but if you're in the market for an attention-grabbing new smartphone in the next three months, the LG G Flex will be available through T-Mobile, AT&T and Sprint on the Spark LTE network in the coming months. As we get more specifics on the release we'll be sure to let you know.
How do you feel about curved screen devices? What about nearly-indestructible curved screen devices?