LG announces G Pro 2 and teases G2 Mini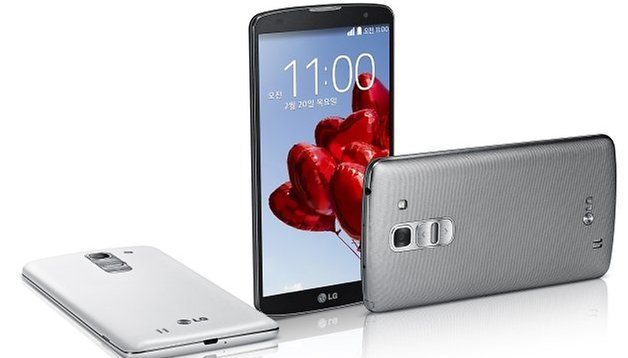 We're only days away from Mobile World Congress in Barcelona, but LG has officially announced the G Pro 2 – the successor to the successful G Pro from last year. There's no real surprises there, with the G Pro 2 being a larger-screened version of the original G Pro, which scored the title of 'Best smartphone of MWC 2013,' but LG has also hinted that the long-anticipated G2 Mini will also be revealed at MWC.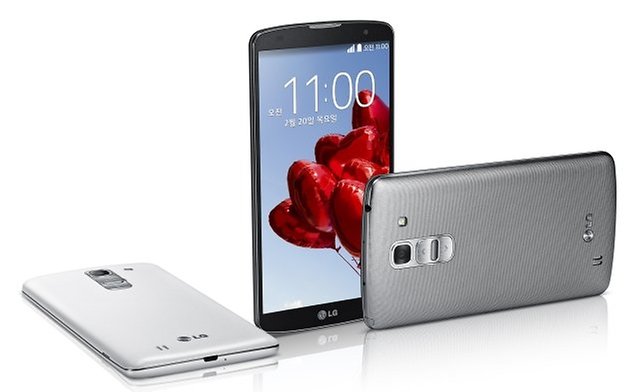 LG G Pro 2
The G Pro 2, at least in the Korean market where it is being released first, will be a 5.9-inch Full HD phablet with an IPS LCD display making up a whopping 77.2% of the front of the device. The G Pro 2 also has tiny bezels at just 3.3 mm and features KnockOn, which we simply loved from the G2. The G Pro 2 ships with a quad-core Snapdragon 800 at 2.26 GHz, Adreno 330 GPU, 3 GB of RAM, Android 4.4, 16/32 GB of internal storage (with microSD expansion), a 13 MP OIS main camera and 2.1 MP selfie cam up front. The G Pro 2 packs a 3,200 mAh battery that should get that massive screen through a day of solid usage. The device will also be capable of recording 4K video as well as 120fps HD for slow-motion editing and the main camera can refocus images before saving them.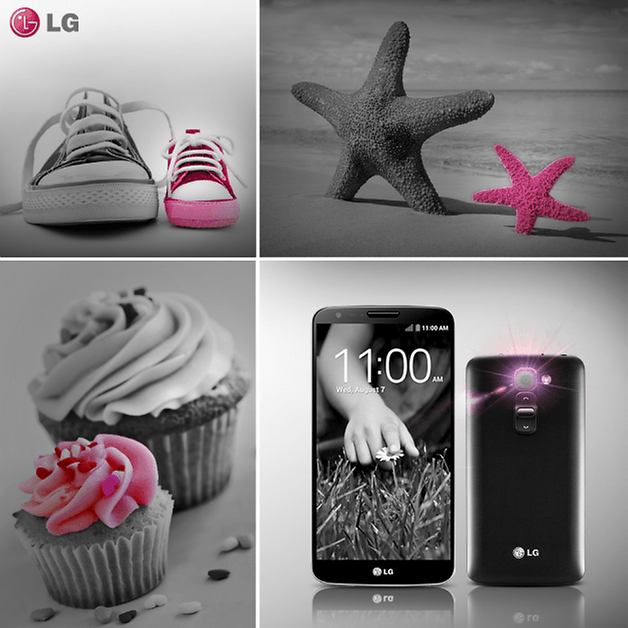 LG G2 Mini
There's not much to say about the G2 Mini, other than we now know it will be unveiled at Mobile World Congress shortly. There's no confirmed news on the specs as yet, but rumors early on pointed to LG simply reducing the screen size of the G2 flagship but powering the mini version with the same processor and RAM as the G2 - that's a Snapdragon 800 and 2 GB - although a tweet from last night claims a Snapdragon 400 with 2 GB of RAM, which we've also seen leaked before. The other specs in the tweet - Android 4.4 and a 4.7-inch screen - match up with previous expectations. If this is true, it would mean that LG had decided to take the HTC/Samsung route with the watered-down mini version of a flagship rather than the Sony compact recipe – putting flagship specs in a smaller device. We'll soon know which rumor pans out to be true when we hit MWC in a week and a half.
Are you psyched for a Note 3-sized G Pro 2? Do you think the G2 mini's specs will be 'miniaturized' or a 'compact' version of the full specs?