LG G2 KitKat update continues to come along for users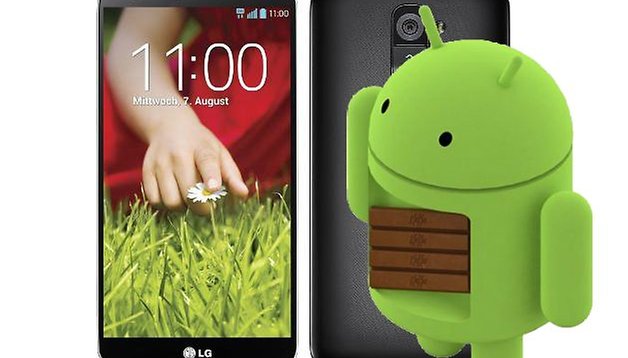 The LG G2 update to Android 4.4.2 continues on its slow journey to G2 users in the United States this week as well as throughout the United Kingdom. LG is still yet to deliver the Android 4.4.2 update to its flagship phone. The updating process has been excruciatingly long and is set to continue to be so as many owners are still awaiting its arrival. Many owners of the phone got the update in the month of March but Verizon users are only getting the update now.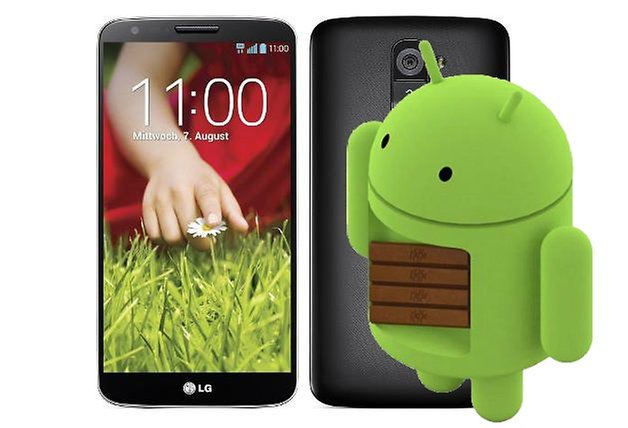 LG had initially promised to have the update out for users near the end of March and it arrived for users across the United States throughout most of that month, albeit slowly. The update started with AT&T and then made its way to other carriers and now, the big red and UK carriers are getting it as well.
The Verizon update did arrive but not through the traditional means of an over-the-air update but as a download on the Verizon website. This is rather inconvenient but some users were happy with it. Others were not however, due to the fact that not everyone can get access to a PC with Windows on it and also not everyone has the time to sit on a computer, download a piece of software and leave the phone there to complete the process. Some may not even have the know how on how to actually do it.
The update is now rolling out over the air as we speak right now, so users should be getting a notification sometime soon in the notification tray about updating People will not be receiving the update all at the same time. This is obviously to ensure that the update doesn't have any serious bugs before everyone gets it.
The update is supposed to deliver new features as well as positively impact performance and battery life. Users should see a huge difference in terms of features since the phone launched with Android 4.2 Jellybean and completely skipped everything that came in between until now with Android 4.4.2.
You can check out some of the positive changes that LG is bringing to the phone through the video below.
What do you think about the OTA being so late? Please leave us your comments below and we will get back to you