A new Nexus 5 contender: LG could add to its Google portfolio If you were rooting for Motorola to be the next Google Nexus maker coming up this Autumn as rumors had previously suggested, your bubble could be burst by the recent news of LG being another contender for the hightly awaited device. That being said, you might actually be super pumped about the fact, depending where your preferences lie: according to a South Korean tip, by making the Nexus 5, LG would be adding to its successful past collaborations with the big G.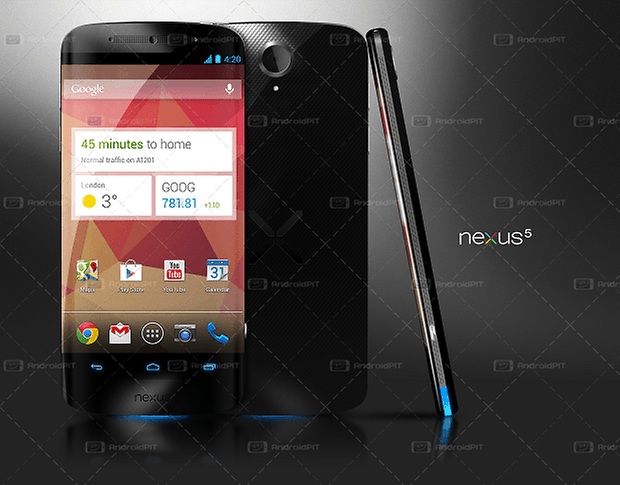 LG already has the Nexus 4 under its belt and with this next edition, it seems plausible that the company would use the LG G2 as the prototype with a few adjustments to its technical specifications. According to the source, they would likely adopt a cheaper and slightly weaker performing Qualcomm Snapdragon 600 quad-core processor, as opposed to the quad-core Snapdragon 800 running in the LG G2. The reason for this being that Google would want to employ the same pricing as with the Nexus 4 (299 USD off-contract), which was a huge success.
Before LG released their new back-mounted button superstar, which we covered on August 8th, they had denied having anything to do with the Nexus 5, however, they claimed that if ever asked to collaborate, they wouldn't turn it down, as per a comment made by Won Kim, Vice Pres of LG Europe. It seems quite unlikely that Google would allow LG to add the company's ''innovative'' back-facing buttons and microSD slot. What could potentially happen, if the rumors are true, is that the LG G2 turned Nexus 5 would be just a little thicker with these buttons back to their usual right and left-side positions.
Here are the possible tech specs for an LG Nexus 5:
5.2-inch display, 1080x1920
Quad-core Qualcomm Snapdragon 600 processor
16 or 32 GB internal storage, 2 GB RAM
3,000 mAh battery
13 MP back-facing camera
5.5 x 2.8 x ''width unknown''
What do you think? Would you rather see LG make the Nexus 5 or are you pumped for Motorola to take a jab at the new device?