LG Cancels Ice Cream Sandwich Update For The Optimus 2X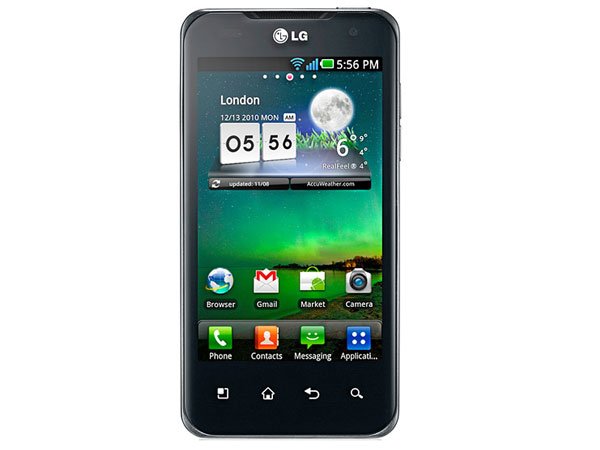 Owners of the once popular HTC Desire HD were pretty disappointed to learn last week that the update to Android Ice Cream Sandwich was canceled, despite HTC previously stating that it would receive the 4.0 upgrade. This time around, it's LG Optimus 2X users that are feeling cheated, as LG, after stating multiple times that the device would receive ICS, have now reported that the phone will not be getting a taste of Ice Cream Sandwich.
The disappointing news came from LG Canada via Twitter, and simply stated that "the Optimus 2X will not be receiving the ICS upgrade". I can imagine how much this must irritate owners of the device, especially when you consider the announcement that LG posted on their Facebook page back in November: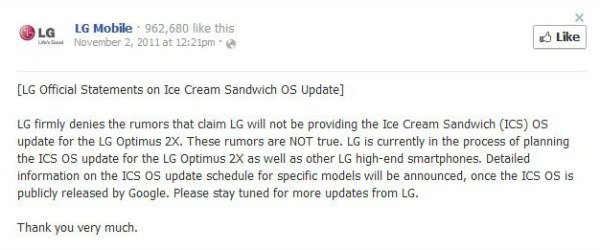 I seriously sympathize with LG users right now. After reading such a positive statement on LG's Facebook page, only then to have them backtrack and cancel the update is not only extremely deceptive, but just plain mean. What is going through the minds of these OEMs when they say one thing and then do the other? Do they honestly think their customers will remain loyal to them after doing such things? How can they possibly wonder why they lose Android loving customers when they pull such a stunt?
That being said, the phone is a becoming a bit outdated, and was actually the world's first dual core Tegra 2 Android phone. For anyone who owns the device and still wants to taste ICS, be sure to head over to XDA Developers to the Optimus 2X section found here.
They (unlike LG) won't let you down, and I have discovered lots of great (and stable) ICS ROMS for the Optimus 2X.
Picture credits: cdn.cnet.com.au