LG Optimus G Pro Could Be Optimus G2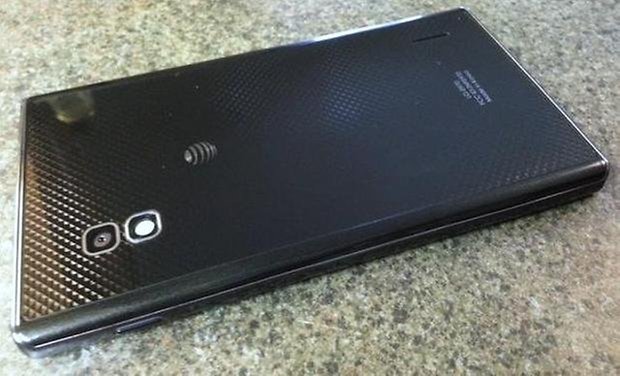 There is a new LG Optimus smartphone coming our way, and all the spotlight is trained on the LG Optimus G Pro this time around. Hopefully the LG Optimus G Pro will carry more realistic weight compared to whispers of the LG Optimus G2 making a debut at the recently concluded CES 2013, which never happened. Who knows, the LG Optimus G Pro could very well be the updated name of the LG Optimus G2?
Well, we can always fall back on the "backup plan" that is Mobile World Congress that is happening in Barcelona, Spain, next month, so perhaps rumors of the LG Optimus G Pro being prepared for an official introduction soon could turn out to be true after all.
Do take the hardware specifications that you read about here concerning the LG Optimus G Pro with more than a grain of salt - take an entire pinch if you will, since they appeared on Japanese forum 2channel, so when you couple that with machine translation, some stuff might get misconstrued along the way.
The LG Optimus G Pro has been described to arrive on NTT DoCoMo as model L-04E, and when you pop open the history books, the original LG Optimus G was known as the L-01E, so it makes perfect sense for the LG Optimus G Pro to follow in such tradition.
Needless to say, LG is not going to skimp when it comes to its next generation smartphones in terms of hardware quality, so we are not surprised to hear that the LG Optimus G Pro will most probably sport a 5-inch Full HD 1080p display to keep up with the Joneses, including a 1.7GHz Snapdragon S4 Pro processor, accompanied by 2GB RAM, 32GB of internal memory, and a 13-megapixel shooter, all running on Android 4.1 Jelly Bean as the operating system version of choice.
Will we see a 3,000mAh battery thrown into the mix this time around to make allowance for the more capable display, and if that were to be the case, then its chassis would also be enlarged to accommodate the larger sized battery, which will see its thickness increase to 10.1mm.
What do you think of the rumored hardware specifications? Do they hold any water in your opinion?