LG Optimus G Pro Has Eye Tracking Capability, Dual Camera Function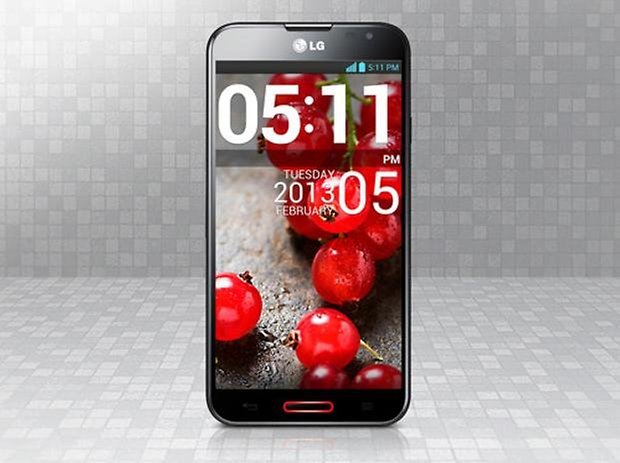 The latest flagship smartphone from LG, known as the LG Optimus G Pro, will also bring along with it several firsts, among them include, which is a new kind of multimedia user experience that allows you to view videos on the Optimus G Pro itself, while tracking where your eyes are so that you can control playback variables within the video itself without having to literally lift a finger. Couch potatoes would definitely be more than happy with the Smart Video feature!
Thanks to the clever implementation of advanced eye recognition technology, Smart Video is capable of knowing just where your eyes are (not too sure if it works with those of us wearing prescription glasses), and is capable of taking into account where your eye position is to play or stop video playback, all without having to use your finger.

Basically, the Smart Video feature knows whenever your eyes no longer remain focused on the smartphone display, as it will make use of the front camera to figure this out. Upon recognition that you are looking elsewhere, the video playback will pause, only to resume when your gaze returns to the smartphone and away from that attractive brunette who waltzed by your table, leaving a trail of her perfume lingering.

Another feature on the LG Optimus G Pro that ought to get you all excited would be the Dual Camera function that has been touted to be a world's first. Dual Camera is basically an extension of the Dual Recording capability that appeared on its predecessor, the Optimus G Pro, where it can capture photographs using both the front and back cameras simultaneously, delivering a picture-in-picture composition. Even as the photographer, you can now be included in the visual story.

Both Smart Video and Dual Camera features will be introduced in the Value Pack upgrade that will arrive for the LG Optimus G Pro in South Korea sometime in April, and LG premium smartphones will also be on the receiving end of it sometime down the road.