LG Optimus G Pro Sports 5.5-inch Display, Curved Glass Design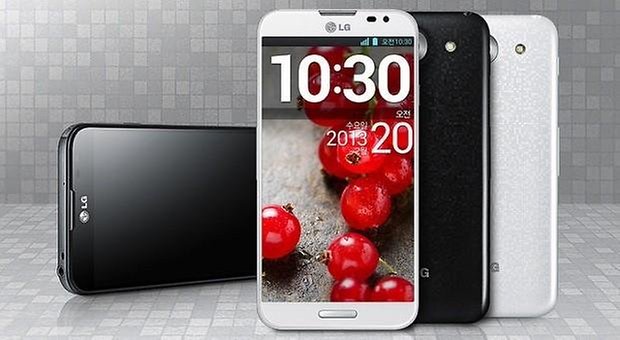 The LG Optimus G Pro is set to battle it out with the rest of the flagship smartphones from other players, such as the Galaxy S4 from Samsung, and we have reliable word that this 5.5-inch LG Optimus G Pro will feature a curved glass design that is pleasant to the eyes, although we do not know just how much damage it will do to your pocket if you want to bring one home.
Apart from the curved glass design (where you can choose from either black or white colors), the LG Optimus G Pro will also boast of a digital cube pattern that is located at the back. This will, in fact, says produce a "2.5D" effect according to the folks over at LG.
LG was also comfortable enough to release some other information that were based on the Japanese edition (much to our surprise), where it is said to include a Full HD display and a quad-core processor (the Snapdragon S4 Pro, most likely) that will definitely help keep it abreast with the rest of the Joneses.
Word on the street has it that LG will be rolling out the LG Optimus G Pro later this February, although it was not mentioned whether this particular model will be limited to just South Korea, or will we be able to check it out at the upcoming Mobile World Congress that will be happening in Barcelona, Spain, later this month.