 LG Optimus Vu 2 Android 4.1 Jelly Bean Update Arrives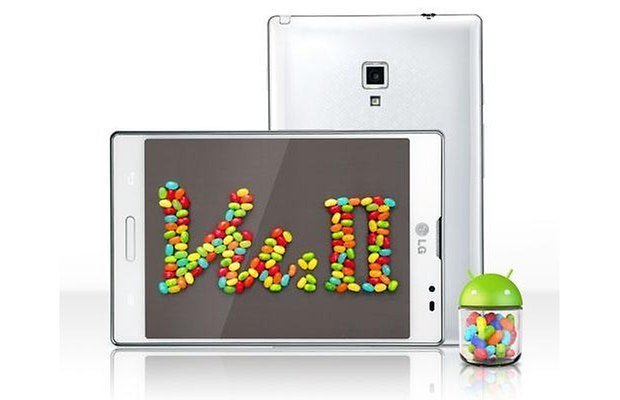 The LG Optimus Vu 2, at least for models of this smartphone in South Korea, will finally be on the receiving end of the Android 4.1 Jelly Bean update, after arriving with just Android 4.0 Ice Cream Sandwich right out of the box when it was launched, quite unlike its rival, the Samsung Galaxy Note 2 that already had Jelly Bean in tow.
Since Android 4.1 Jelly Bean for the Korean version of the Optimus Vu 2 is now available, it goes without saying that the rest of the world awaits with bated breath for their turn to have Jelly Bean grace their beloved Optimus Vu 2s. We have heard that SK Telecom and KT will be rolling out the latest version of the Android operating system for the Optimus Vu 2 from today, while the edition that is put up for sale by LG U+ will get it only from March onwards.
To refresh your memory, the Optimus Vu 2 will carry a 5-inch display at 1,024 x 768 pixels resolution, which means you will have to skimp on Full High Definition visuals, but at least you have LTE connectivity thrown into the mix, where it is accompanied by an 8-megapixel camera at the back and a 1.3-megapixel shooter up front for those vanity shots, a special stylus, a dual-core 1.5GHz processor, 2GB RAM, and a microSD memory card slot for expansion purposes.
Are you excited to see how Android 4.1 Jelly Bean will be able to change your Optimus Vu 2 experience?