LG V40 unboxing: watch us break out the five-camera flagship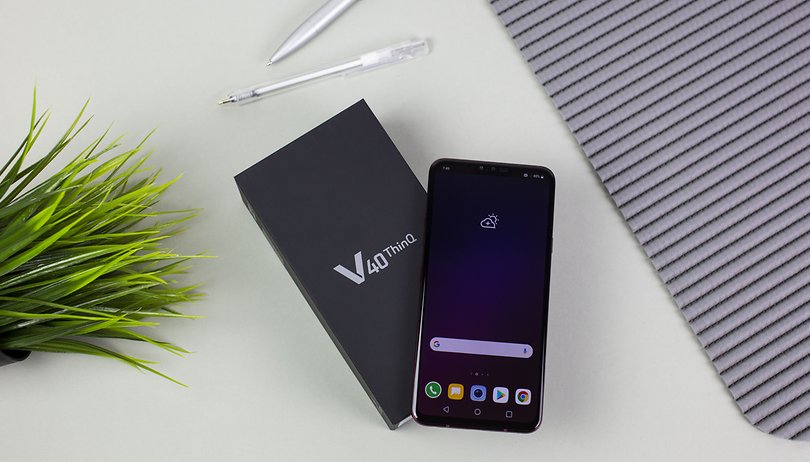 Hot on the heels of the G7, the LG V40 ThinQ intrigued the industry with its unique five-camera setup when it was made official a couple of weeks ago. We now have the device in our editorial office and have unboxed it on video.
The latest LG flagship comes with a notched OLED display housed in an all-glass design. This new smartphone, however, is ALL about that five-camera setup. Featuring three separate rear cameras and two front-facing selfie cameras, the LG is going big on photography with the V40. Watch us unbox the device right here.
What we were not able to show you on camera is LG's new Triple Shot feature. The camera software allows you to take a picture with all three cameras at the same time. Rather than do some processing magic to blend these all together, the V40 allows you to flick through the three images to decide which one you like best after you have taken the shot. Decisions are easier to make with hindsight, after all!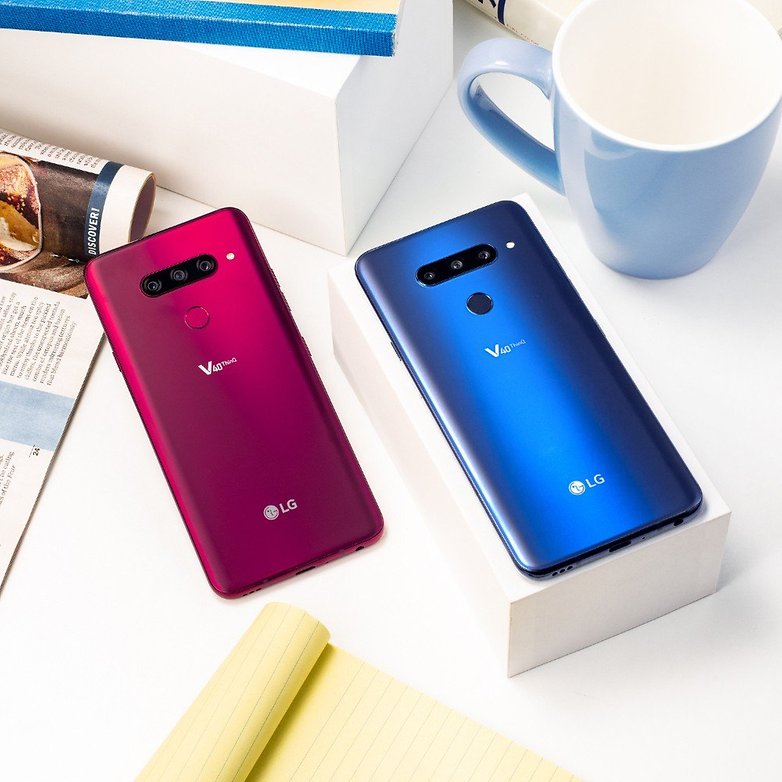 The LG V40 launched on October 18 and is available in four different colors; New Aurora Black, New Platinum Gray, New Moroccan Blue and Carmine Red. Prices start at $900. Whilst LG has managed to keep this under the $1,000 price point, it is still a big flagship price tag. In the UK, the LG V40 starts at £750.
The LG V40 ships with Android 8.1 Oreo, not 9 Pie. We'll have to wait and see how long it takes for the upgrade to land. We will be testing the device extensively over the next couple of weeks, so stay tuned for the full review.
What did you think of the LG V40 ThinQ? Let us know in the comments below.
LG V40 ThinQ technical specifications
| | |
| --- | --- |
| Dimensions: | 158.8 x 75.7 x 7.6 mm |
| Weight: | 169 g |
| Battery size: | 3300 mAh |
| Screen size: | 6.4 in |
| Display technology: | POLED |
| Screen: | 3120 x 1440 pixels (537 ppi) |
| Front camera: | 8 megapixels |
| Rear camera: | 16 megapixels |
| Flashlight: | LED |
| Android version: | 8.1 - Oreo |
| RAM: | 6 GB |
| Internal storage: | 64 GB |
| Removable storage: | microSD |
| Chipset: | Qualcomm Snapdragon 845 |
| Number of cores: | 8 |
| Max. clock speed: | 2.7 GHz |
| Connectivity: | HSPA, LTE, NFC, Bluetooth 5.0 |