LibreOffice Viewer beta hits Google Play ready to take on Microsoft Office Mobile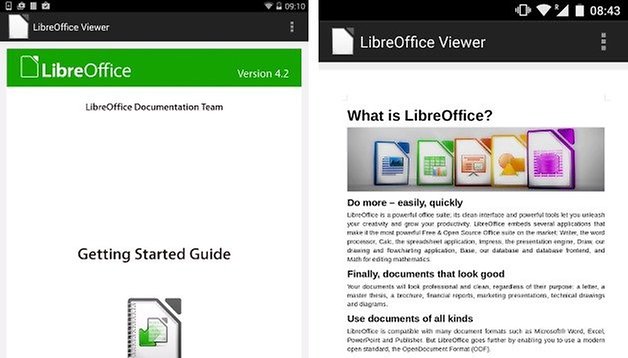 Our phones and tablets have become much more than many people ever could have imagined, and they're now used for work as well as play. While larger-screened tablets such as the Nexus 9 are ideally suited for lengthier sessions of typing, phones like the Samsung Galaxy S4 and Nexus 5 are still used for viewing files. While Microsoft Office may be the industry standard office suite, there's plenty of competition, particularly from the free alternative LibreOffice. Today a beta version of LibreOffice Viewer has been released that allows mobile users to view Open Document Format (ODF) files on their Android devices.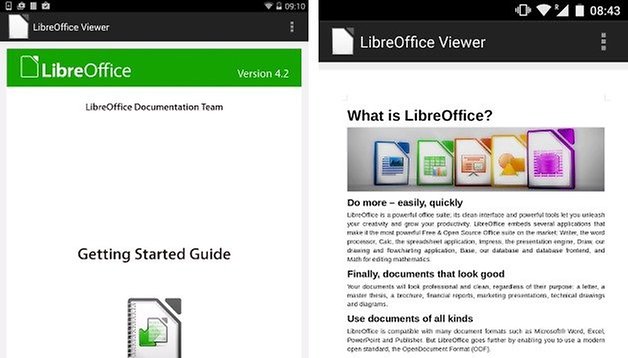 This is very much an early beta version of an upcoming app, but it gives a glimpse of what may be to come. At the moment, LibreOffice Viewer is fairly basic and is described as being "in active development, and not yet stable". It comes with the warning "do not use it for mission-critical tasks" but it will allow users to open Microsoft Office files as well as documents in Open Document Format. The full list of supported extensions is .odt, .odp, .ods, .ots, .ott, .otp, .docx, .pptx, .xlsx, .dotx, .xltx, .ppsx, .doc, .ppt, .xls, .dot, .xlt, and .pps.
Will you be tempted to switch away from Microsoft Office Mobile or another office suite as new features are added?