LIFX Is the Lightbulb You Can Control with Your Android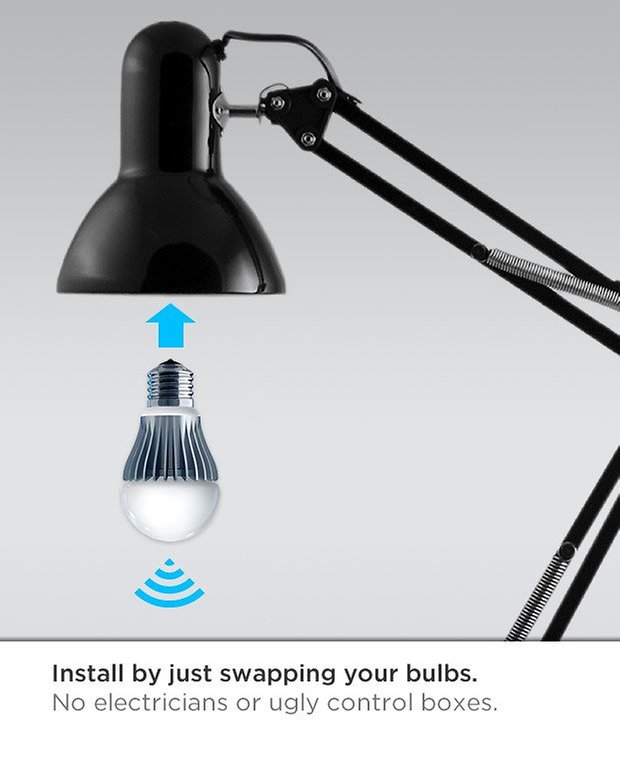 For the past ten minutes I've been trying to think up a witty introduction for a product that is, quite literally "re-inventing the lightbulb." But it feels silly to be grandoise about something like incandecent bulbs of light which – while interesting to think of in a historical sense – actually play such a tiny role in my day-to-day life that I sometimes forget that they even exist.
So maybe that's how we should begin this article. Lightbulbs: how boring are they these days? Except now there's a company which wants to make lightbulbs interesting again. A San-Francisco based start-up called LIFX wants to create lightbulbs you can control using your Android (or iPhone), in really interesting ways.
Say someone sends you a text message. Your reading lamp will turn blue to let you know. Want to have a dance party? You can set your lightbulbs to blink different colors in sync with the music on your phone.
The LIFX bulbs don't require complex wiring, as they simply connect via WiFi. You can dim them, set them to come on when you wake up, match their color to your mood – all via your smartphone.
So what's the catch? Well, as of now, the LIFX bulbs are still just an idea on Kickstarter with no release date in sight. But if you believe in the project, why not head over to the site to donate? $99 gets you a pack of two lights, which is enough to at least have a dance party in your bedroom.