Like Taking Calls in the Shower? Sony Seems to Think So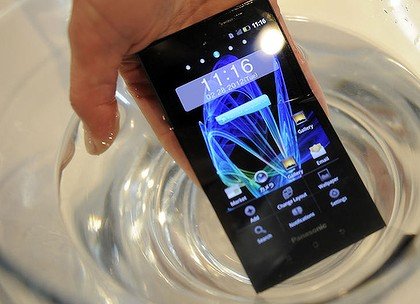 Why is Sony so insistent about making devices like the Xperia Z waterproof? According to the New York Daily News, the reason is because Japanese women are so fond of their phones that they use them in the shower.
That's why most Japanese manufacturers – including Panasonic, Sony and Fujitsu – are making the vast majority of their phones completely waterproof. "In Japan, you can't sell a phone if it's not waterproof. About 90 to 95 percent of all phones sold now are already waterproof," Panasonic executive Taro Itakura told AFP at the Mobile World Congress.
The phones are also designed to be resistant to toilet splashes, bathtubs and a light rain storm. Around 30% of damage to phones comes from water, according to Florian Sohn, a Panasonic marketing specialist.
In the past, water, dust and drop-resistant smartphones were marketed specifically for construction workers and outdoorsmen and were big, bulky and expensive. The Samsung XCover is a prime example: first released less than a year ago, it had a modest display at 320 x 480 pixels and an 800Mhz processor. The Sony Xperia Z, on the other hand, is a flagship device with a 1.5GHz processor and a 1920 x 1080p display. This signals that water-resistant devices are moving into the mainstream, even in the U.S.
For now, only Japanese manufacturers have decided to make their flagship devices waterproof but if they're a success, we could see Samsung, LG and HTC follow suit. On the other hand, the trend might stay confined to Japan.
Do you want a phone that can take calls in the shower?