Link Bubble is about to revolutionize the way you use mobile internet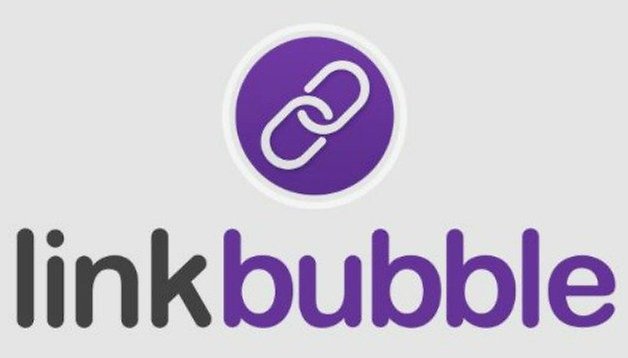 Chris Lacy, the man behind the very impressive Action Launcher, has finally posted his legendary new app Link Bubble in the Play Store. The launch was delayed by a few days after Lacy decided at the last minute to take out a patent on the idea. This is a wise move, because Link Bubble is such a beautifully elegant solution to a problem you didn't even know you had that it will literally change the way you use the internet.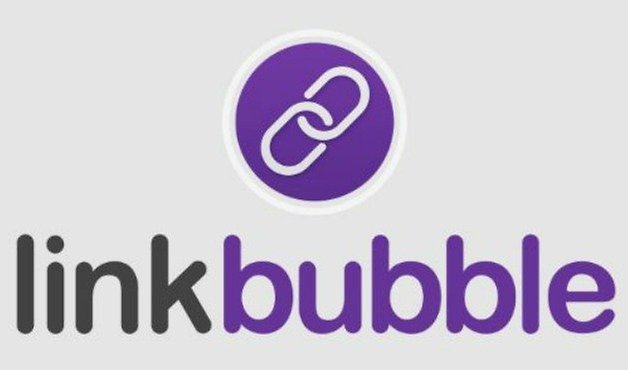 Until now, when you click a link in a browser, Twitter app or Google+, you are taken to a new window that slowly loads, sometimes painfully slowly, while you stare at a white screen that represents precious seconds of your life ticking by. The genius of Link Bubble is that the loading takes place in the background while you continue to use the previous screen. Once the new page is fully loaded, the new window will pop up fully populated and you've wasted no time waiting – Link Bubble will even inform you just how many seconds it saves you. The idea is glaringly obvious and not entirely new, but it's done so elegantly and cleanly that Link Bubble deserves to be a hit. Even if loading pages in Chrome is faster, Link Bubble lets you carry on with what you were doing until your link is ready. Check it out in action.
In the free version you can only choose one app to use Link Bubble with and you can only open one bubble at a time. In the paid version, which it will take you all of about 15 minutes to realize you can't live without, lets you open links from all of your apps and as many link bubbles as you want. There's more than just background loading though. Link Bubble uses flick physics, so with the flick of a finger you can share a page, close it out or save it for reading later with another service like Pocket. Link Bubble brings gestures we're already familiar with from elsewhere to your browsing experience which, combined with the pre-loading feature, really will change the way you use the internet on your mobile devices.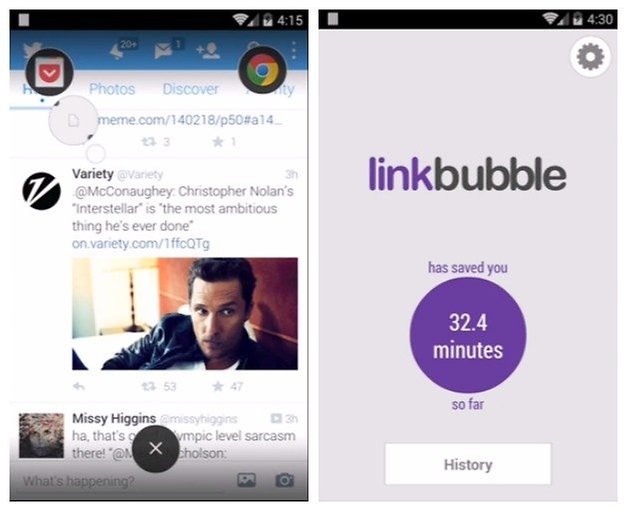 Have you tried Link Bubble yet? Know of any other brilliantly simple ideas?