89% of Lost Phones Recorded Attempts to Access Personal Information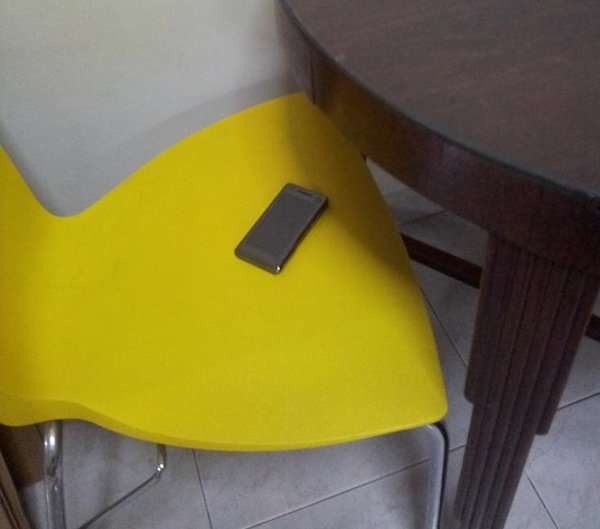 As the proud owner of a shiny new Galaxy Nexus, I find it hard not to worry that this big, shiny hunk of brand-new technology won't get lost or stolen one of these days. While I'd like to think that if I lost my smartphone, whoever found it would have the decency to keep away from my passwords and return it as quickly as possible, I'd be hopelessly naive to think all mankind to be a saintly caretaker of my personal information. Sadly, my cynical side is right. In fact, according to a new study by Semantic, most folks who find lost smartphones DON't return them, AND they find it hard to resist checking out all of your contacts, PINS and possibly dirty photos. What tricksters!
The security firm Semantic decided to "lose" 50 phones in four U.S. cities and Toronto Canad in highly-trafficed areas. Using tracking software, Symantic montiored each phone's activities. Their results are pretty grim. 89% of the phones recorded attempts by the finder to look at personal information (the most common being photos) while 83% of the phones recorded attempts by the finder to look at corporate files and nearly half attempting to log into a faked "remote admin" app. In total, all but two of the phones had some kind of data accessed.
If you're already holding your phone a bit closer to your bosom, this might make you want to squeeze it even tighter: Symantic placed a file on the phones named "saved passwords" and 57% of the phones had this file accessed. 43% of the finders even tried to access online banking.
Only half of those who found the phones had the wild idea to try and return them.
Now, I know what you're thinking: couldn't it just be random luck that the people who found these phones ended up being such fraudsters? True, and it's hard to take research from Symantec so seriously since the firm has a history of overblowing privacy threats to Android. But if reading about these instances of phone molestation make you nervous, I'd go ahead and download an app that allows you to remotely wipe your phone's data. The appropriately named "Where's My Droid app works pretty well (though you'll have to grab the paid version). Oh, and be careful out there.