Magix Music Maker Jam – Become a music producer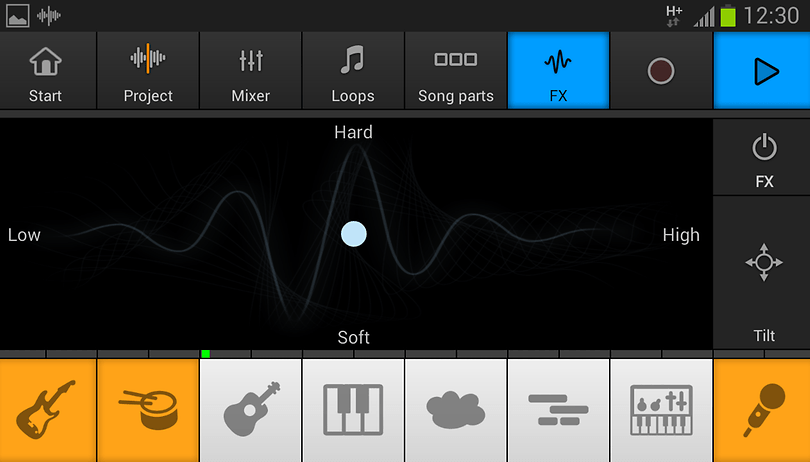 Have you always wanted to stand behind a turntable and mix some tracks, but don't really know much about music production? No problem! Magix Music Maker Jam will help amateurs create tracks from different genres. Whether this app really has what it takes will be revealed in today's app test review.
Good
✓

Easy to use

✓

Simple interface

✓

High quality audio

✓

Many loops from a lot of different genres
Bad
✕

Not enough settings for power users
| | | | | | |
| --- | --- | --- | --- | --- | --- |
| Reviewed on | Android version | Root | Modifications | Reviewed version | Latest version |
| Samsung Galaxy Note 2 | 4.1.2 | Yes | N/A | 1.0.2.0 | Varies with device |
Features & Use
After installing Magix Music Maker Jam, you will also need to download ''Loops''. The following genres are available right off the bat: hip hop, dance, electric jazz and rock ballads.
After this is done, you can get started on a project. In the ''Loops'' section, up to 8 different loops can be added to a project. Depending on the genre, there are also many different instruments to use, like Bass, Drums, FX, Pad, Percussion, Sequence and Synth.
Hint: when choosing a loop you don't need to restrict yourself to a specific genre. Mixing and matching is allowed.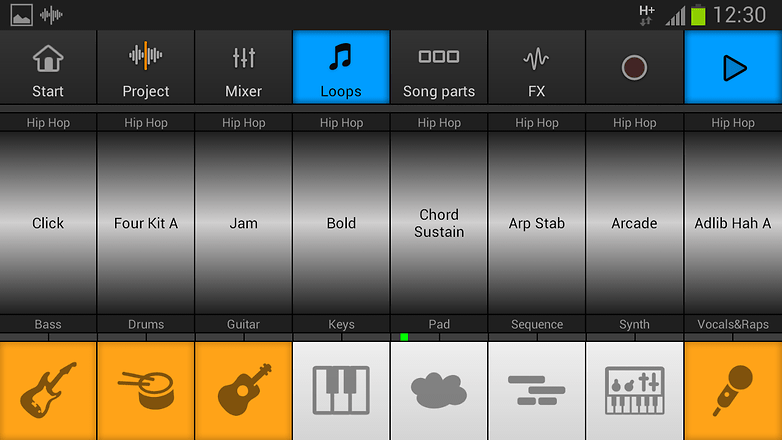 While using the mixer, you can adjust the volume for each loop. For best results set up a few song parts. Next, you can determine the volume settings for each loop and when it is activated. This is how you will be able to construct and deconstruct a song. In the beginning, it's advisable to start with a softer melody and drums, which you can add to beat by beat.
When you have made the final composition, which you can listen to of course, it will go to the recording phase of your track. During this step, you're even able to adjust yet another cut-off effect, which will make the music sound either lighthearted or dark and edgy.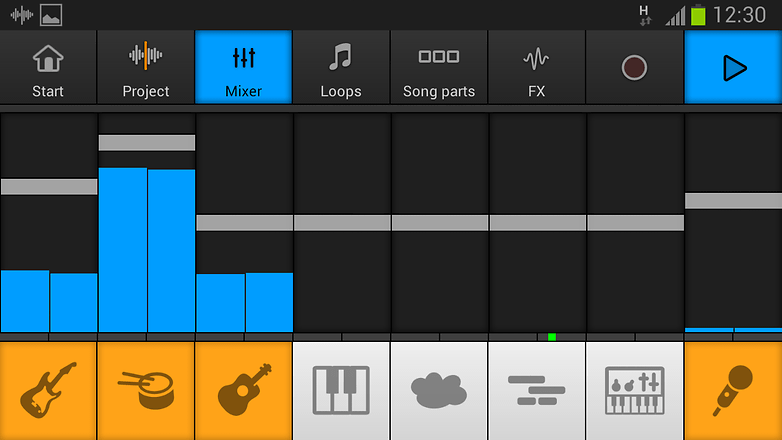 Screen & Controls
When it comes down to it, Magix Music Maker Jam is a pretty simple app that anybody can use, even if you are not a professional DJ. If you are interested in music production, all you really need is to be keen on experimenting a little bit. Not everything will sound great right away, sometimes the tone isn't exactly spot on and this will have you spending hours on a song if you want to get it just right.
The design of the app looks great and has a modern feel.
Speed & Stability
Anyone who has ever used music software on their PC, will know that these programs don't always work that well. Magix Music Maker Jam on the other hand worked stably and quickly. I also didn't encounter any weird lags or crashes.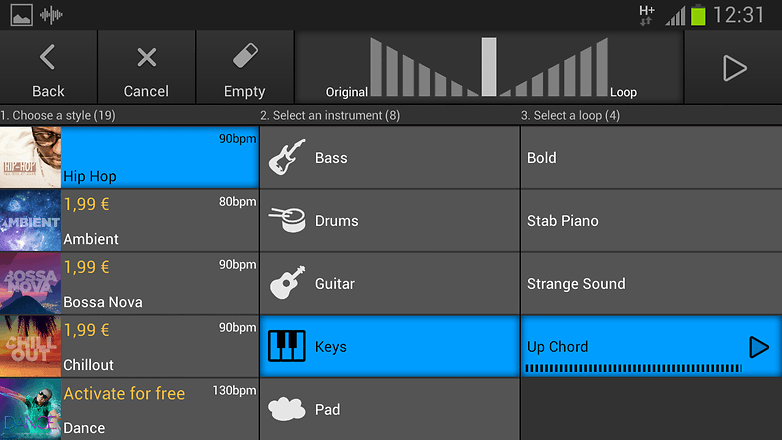 Price/Performance Ratio
Magix Music Maker Jam is a completely free app in the Play Store which I think is quite impressive since music software for your PC often costs quite a bit. The four genres which are mentioned above are also free, but you can get more for 2.99 USD, which I find to be fair.
All in all, the genres that you could get would be Berlin Minimal, Drum & Bass, Dubstep, Techno, Chillout, Disco House, 60's Soul, Breakbeat, Downbeat, Easy Listening, Electro Lounge, House, Movie Score, Oriental, 70's Funk, 90's Eurodance, UK Garage, Swing, Blues, Metal, Trance, Dance Electro and Electro Pop. This selection is sure to meet everyone's tastes and needs.
The free version will offer you 1000 loops. Publishing your self-made songs is also allowed and encouraged, however they cannot be considered commercial without purchasing an additional license of $9.99 per genre.
Final verdict
I was able to create my first sample in 20 minutes where I used various instruments to produce a Berlin minimalist song. Of course it wasn't perfect but it shows what I was able to produce after just a short time. With 320kbit/second, the loops and the results of Music Maker Jam are also of very good quality.