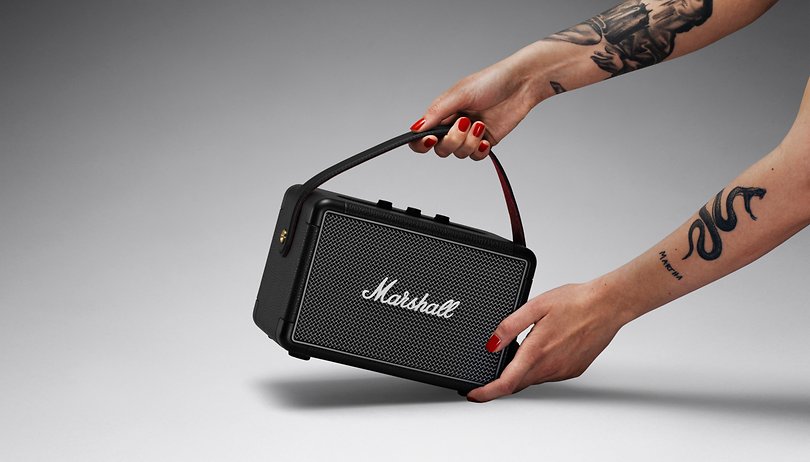 Marshall Kilburn II: This thing rocks all day long
Marshall Headphones expands its range of Bluetooth speakers at IFA 2018 and introduces the Kilburn II. The new party box for the road has a lot of stamina and a lot of oomph, just don't go dancing in the rain for too long.
The new Kilburn II cabinet contains two speakers, one subwoofer, and three amplifiers. With a total of 36 watts of power, the Kilburn II is one of the loudest portable Bluetooth boxes. Thanks to bi-directional sound and Bluetooth 5.0 aptX, nothing should stand in the way of a fat party.
The Kilburn II is operated using round metal knobs similar to what you would find on a Marshall guitar amp - it could hardly be more classic and practical. The battery status display is fitted with red LEDs. Speaking of the battery, it should provide a full 20 hours of music playback. You can trust this figure, as Marshall's specifications for its headphones are usually accurate. Once the battery is empty, it can be recharged 100 percent again in two and a half hours thanks to Fast Charging. By the way, the Kilburn II is multi-host capable, so you can connect multiple devices to the speaker simultaneously.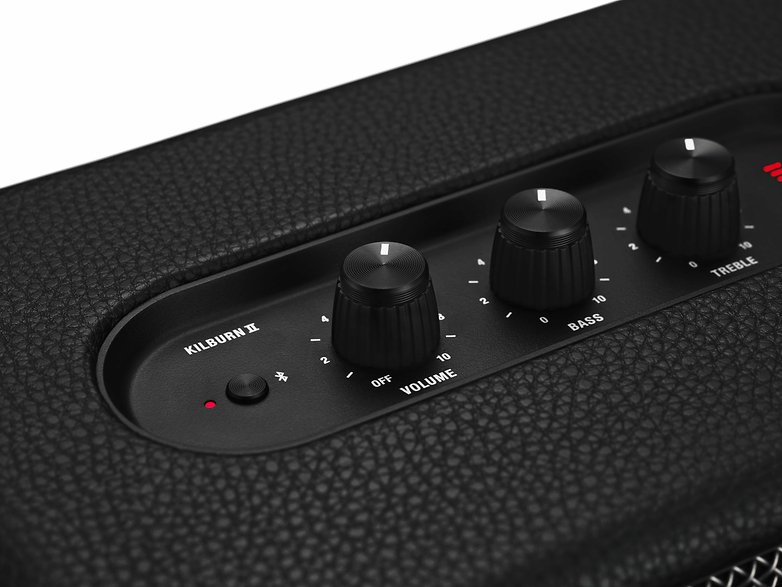 Waterproofing is another story
Marshall claims that the Kilburn II is waterproof. However, it is only certified by IPX2 and, by definition, can only withstand "light water splashes". This is not really much of a claim. Even devices that are not specially certified are also able to withstand this kind of treatment. Marshall could have done a little bit more here.
The Marshall Kilburn II is available to order now with shipping starting on September 13. It costs £249 in the UK and $299 in the US. That's a lot of money for a portable Bluetooth speaker, but you just don't get that special Marshall flair and styling elsewhere.
What do you think of the Marshall Kirin II? Would you buy one at this price?