An early build of the Android 6.0 Marshmallow software for the Samsung Galaxy Note 5 has been released we've started getting to grips with the new interface. The full OTA rollout hasn't begun quite yet but if this initial phase goes well, it should be just around the corner. So what's the story so far? Well, let's just say the Marshmallow TouchWiz UI looks and feels much better but performance may have taken a nosedive. Check out our early thoughts below.
I would like to try playing games with a TV box.
What do you think?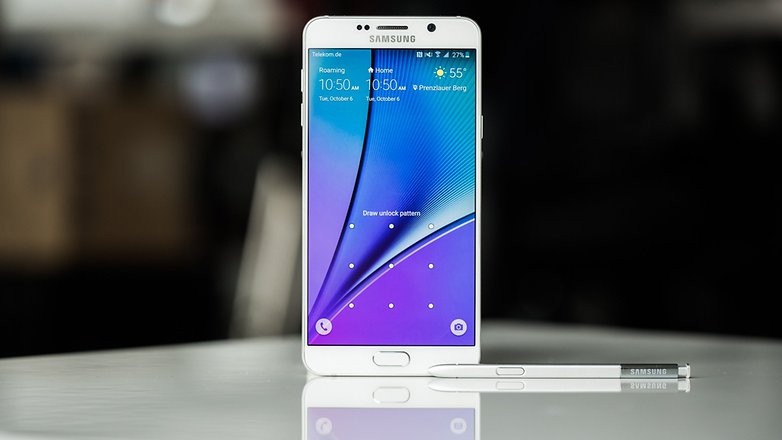 There have been many small aesthetic improvements, but one of the first things you will notice is that the notifications shade is a lot nicer. The dark blue background is gone and instead it is now white, with blue and lime green icons. It's cleaner and more sophisticated.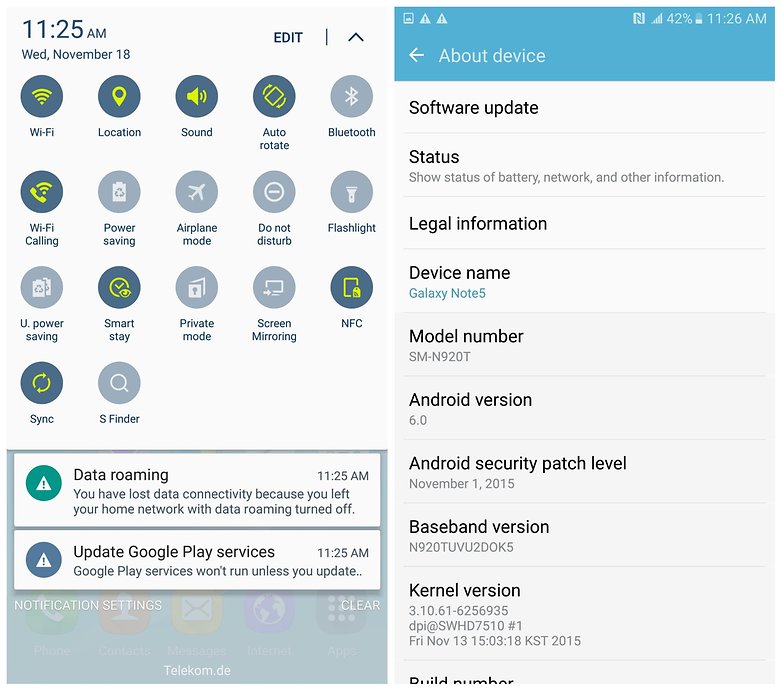 The settings menu is much the same to look at, but it has some additional features, such as a useful features section which includes access to settings like easy mute and camera quick launch.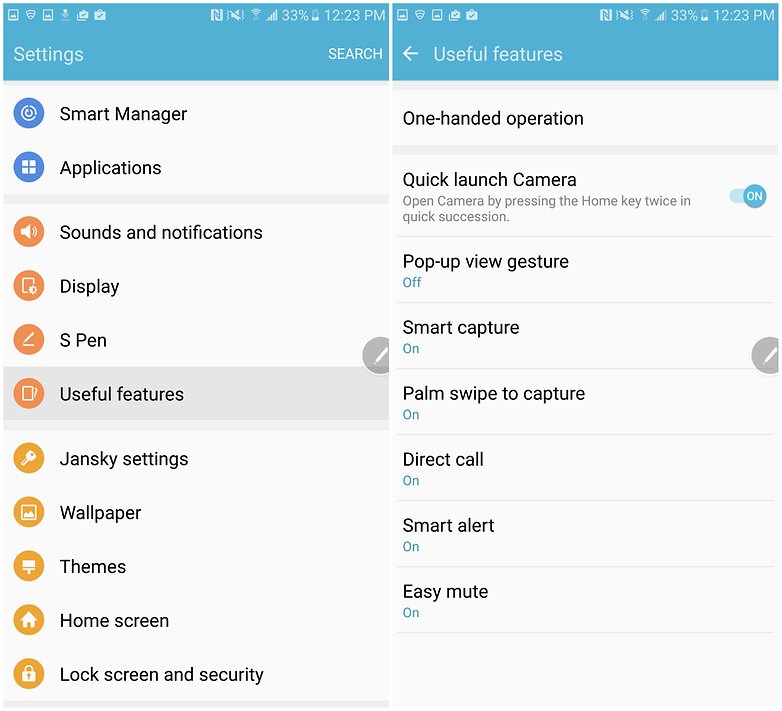 The power off menu also looks a little slicker, and the battery options now show consumption in mAh; a particularly helpful addition for those who wish to monitor such things. However, you may be disappointed to learn that there hasn't been a change to the Air Command window nor the camera interface.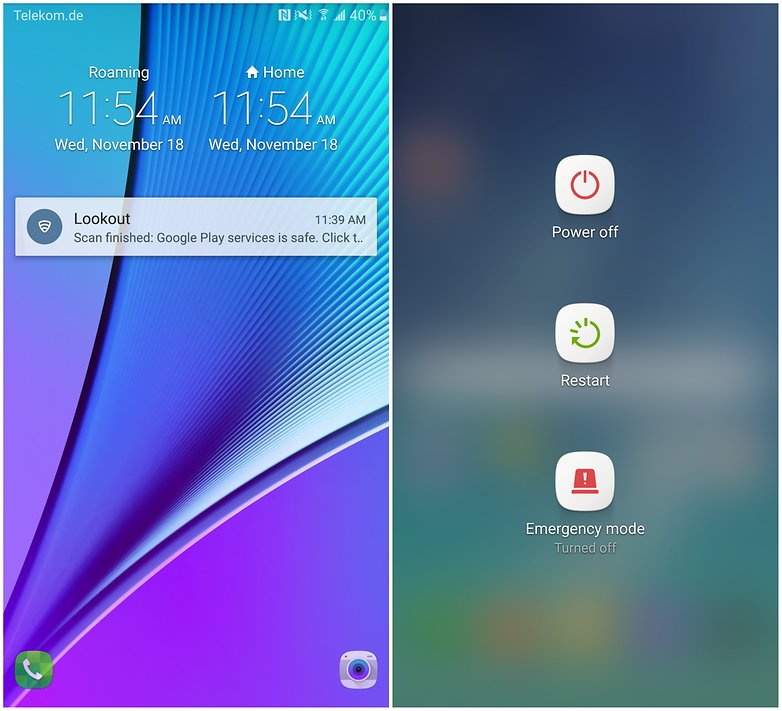 Generally speaking, real world performance seems smoother than ever. With that being said, we ran some initial Antutu benchmarks and the results are poorer than they were with the Galaxy Note 5 on Lollipop (in once instance, far poorer). Our average for the Note 5 on Lollipop on Antutu was 65440, but our average here was 57320.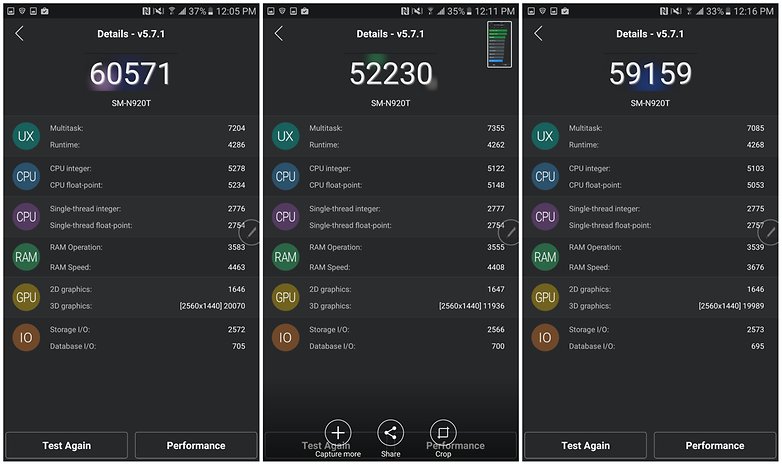 The guys at XDA Developers found the performance was better when running a Geekbench test, but its Antutu score was similar to our own. XDA developers also noted that the Note 5 displayed no signs of memory management issues on initial tests; something which we can confirm in our short time with the device.
Overall it's a good first impression for Marshmallow on the Note 5. The TouchWiz UI isn't radically different, but it looks better and at least appears to perform as well. Also, remember this is an early version of the software and will be optimized before the full rollout.
To find out when you can expect Marshmallow on your Galaxy Note 5, head to our Galaxy Note 5 Android update page.
Are you excited to flash Marshmallow on the Galaxy Note 5? Let us know in comments.