 AndroidPIT Hands On Video Of Max Payne For Android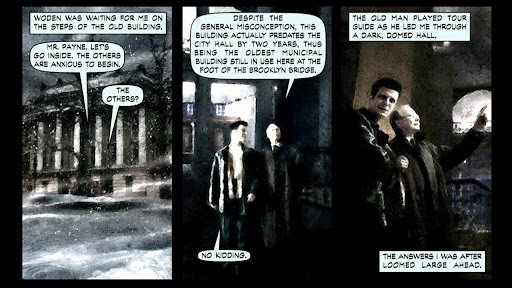 The award winning cult classic Max Payne has officially arrived in the Google Play Store, and if the reviews so far are any indicator, the game appears to already be a hit. The game currently has a 4.5 out of 5 star rating from users, and if you happen to own a Tegra 3 device, you can expect much better graphics than the original PC/Playstation version. I have put togther a hands on video (below) of the game to give you an idea of how it looks, how well it runs, and a feel for the overall gameplay of Rockstar's newest title.
As you can see below in the hands on video, the game looks very impressive, and seems to run a lot smoother (and with less bugs) than Rockstar's GTA III. (For anyone interested, I'm playing on a rooted Transformer Prime running Androwooks ROM with the newest .28 update, overclocked to 1.8Ghz, and with Asus Customized settings on "Performance" Mode).
Max Payne for Android has been fully optimized for Tegra 3, so if you happen to have a device with this CPU, I'm sure you'll be more than pleased with the impressive HD quality textures and resolution. The game also supports game pads, which I can imagine is the most enjoyable way to play the game (I'll try that out as soon as I get home).
A few features of the game are:
Max Payne's signature slow motion gunplay, Bullet Time®
Stunningly sharp, HD quality resolution and textures
Gameplay tailored for touch screen devices
Highly customizable controls
Multiple aiming modes
Optimized for the NVIDIA® Tegra® 3 quad-core mobile processor with additional anisotropic texture filtering and enhanced lighting effects
Compatible with the GameStop Wireless Game Controller and select USB gamepads
Integrated with Immersion Haptic Vibration Feedback
Tailor your visual experience with adjustable graphic settings
Unlock cheats, track your stats and more with full Rockstar Games Social Club integration
And here again is a list of supported phones and tablets:
Supported Android phones:
Motorola Razr
Razr Maxx
Motorola Atrix
Motorola Photon
MotorolaDroid Bionic
HTC Rezound
HTC One X d
HTC One S
HTC Evo 3D
HTC Sensation
HTC Droid Incredible 2
Samsung Galaxy Nexus
Samsung Nexus S
Samsung Galaxy Note
Samsung S2
Samsung Galaxy R
Sony Xperia Play
Sony Xperia S
Sony Walkman Z Series Media Player
Supported tablets here:
Acer Iconia
Asus Eee Pad Transformer
Asus Eee Pad TransformerPrime
Dell Streak 7
LG Optimus Pad
Medion Lifetab
Motorola Xoom
Samsung Galaxy Tab 8.9 / 10.1
Sony Tablet S
Sony Tablet P
Toshiba Thrive
HTC Flyer, HTC Jetstream
A complete description of the game can be found on our App Center here, and the game can be purchased for $2.99 on the Google Play Store here.
If you're interested in seeing the intro and a bit of the gameplay, here's a video I threw together to give you an overall taste of the game:
This is one Android title that gaming fans won't want to miss, and as long time Max Payne fan, I'm about to take a very long lunch break to check out a bit more :-D