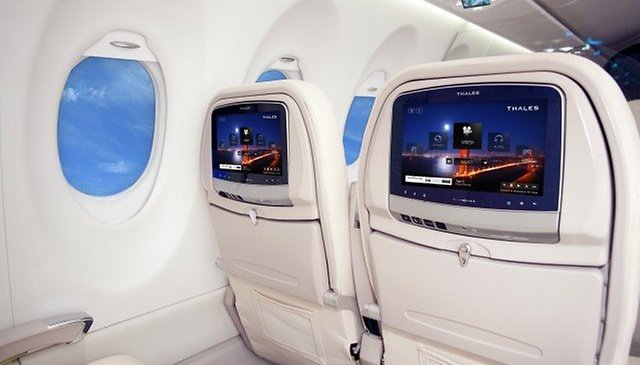 Meet Boeing's New, Android-Powered 787 Dreamliner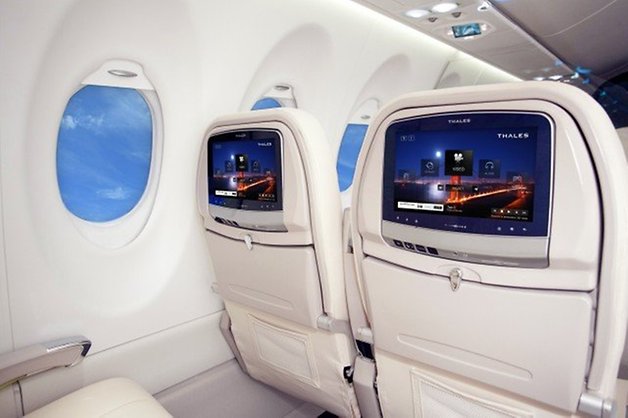 (Inside of Qatar Airlines' 787 Dreamliner)
Kiss your usual in-flight entertainment goodbye. Airlines are getting ready to chuck those clunky and heavy entertainment systems for new, lighter, state-of-the-art Android tablets.
The new Boeing 787 Dreamliner will be packed to the brim with big-screen Android tablets. First-class passengers will have access to a 17-inch Avant IEFC Android tablet, while those in economy will be able to play around with a 10-inch tablet. What I find most notable about these tablets is the insane amount of storage they posess: every tablet has 256GB of storage – in addition to a dual-core ARM processor and1GB of RAM. In total, these in-flight entertainment systems will be powered by a massive 69 TB of solid-state storage.
Software-wise, we're pretty sure these tablets are running on Android 2.3 – possibly Android 3.0. It's hard to tell given the amount of customization that's going on. The tablets have access to video, audio, games and eMagazines, all in glorious high definition.
Users will also be able to connect to WiFi to download games and music, check their email and stream video straight from their seat. The tablets will be able to connect to 3G GSM, presumably via a GSM microcell, which bounces phone calls and data off a satellite and back to earth. In addition to accessing the Internet, passengers will be able to make calls from the airplane on their regular phones (assuming the plane isn't taking off or landing, of course).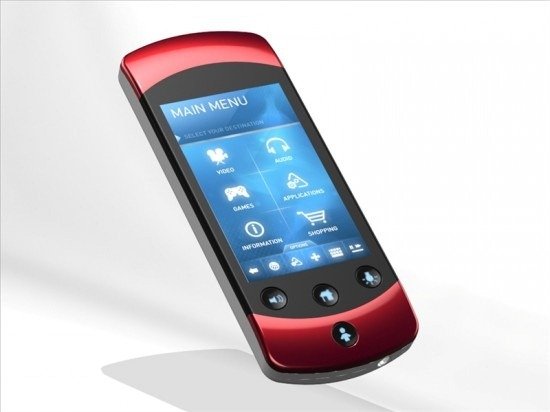 On some flights, passengers will also have access to a 3.8", full-featured Android handheld device (pictured above) meant to be a companion to the Avant tablet. This device will only be available on select airlines and it's unclear what the specs will be (or if it will have a cord that attaches to the seat), but they certainly look cool.
Boeing has only built fourteen of these 787 Dreamliners, but has orders for a total of 859, and these entertainment systems will be inside each and every one of them. In addition to being awesome, the TopSeries Avant tablets are 80% lighter than traditional in-flight entertainment systems. That comes down to a fuel economy improvement of .8% or – assuming two flights per day — a savings of 528 gallons of jet fuel. A total of $1.48 million will be saved every year just from the additions of these tablets.
Sounds like a win-win for everyone.