Meet Instacube: The Android-Based Photo Frame for Your Instagram Pics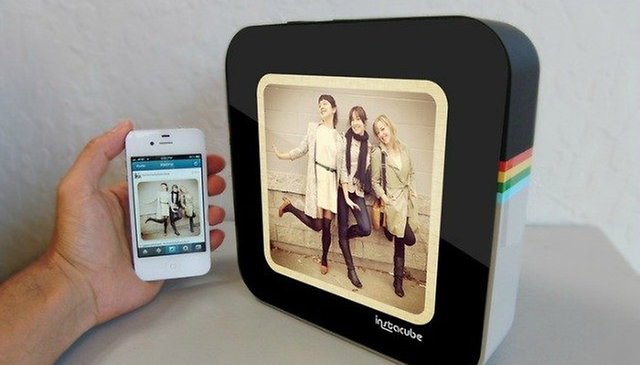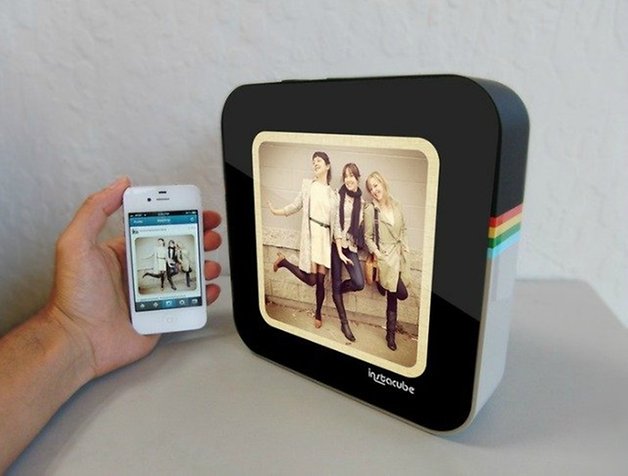 If you've ever wanted a digital photo frame but were waiting for one with the right features to come along, Instacube may be just what you're looking for. This square device sports a 7.5-inch LCD screen which syncs via WiFi to your Instagram account.
The frame instantly displays photos from your own Instagram feed, as well as the photos you've just captured on your Android. Photos get pushed to the cube as they happen. You could, say, have a party and everyone at the party could push their photos to the cube by adding a hashtag (#oristhatalameidea?)
The touchscreen on the device allows you to type comments, search for hashtags and enter in your account info. That means you could have your Instacube exclusively display images of #sunrises in the morning and #sunsets in the evening. The screen has a 600x600p resolution, which isn't great, but is the most you can stretch out an Instagram photo anyway.
1,000 backers can snag one right now for a cool $99, after which it'll jump in price to $149. The design is certainly more inspired than any photo frame I've seen out there.
Here are the full specs:
ARM Based Processor
4GB of Flash Memory
Touch Screen LCD
Built-in Wifi
800x600 resolution
Touch-screen display
Android OS
We're not sure how much these cubes will end up retailing for, but a pledge of $99 gets you one today. The project just went live today so you may want to snatch one up while you still can.