Merry Christmas from AndroidPIT: A look back at 2017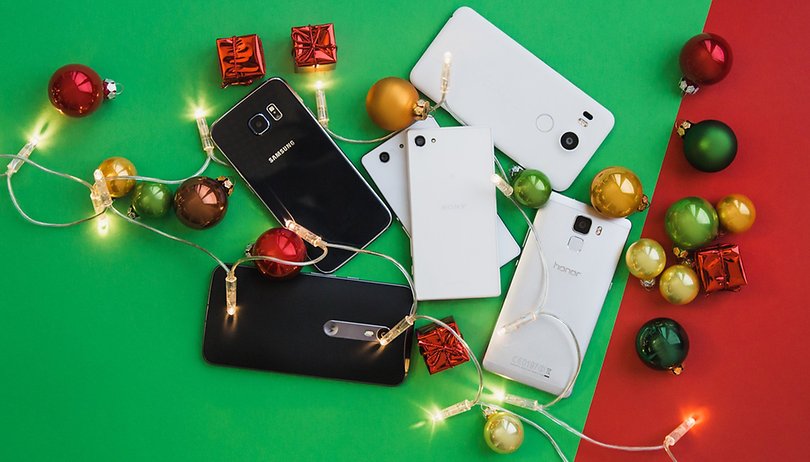 The whole AndroidPIT team wishes you Merry Christmas and Happy Holidays with your friends and family. Christmas is here, and so the time has come for us at AndroidPIT to look back at the year and discuss the high and low points of 2017.
It's still a few days until the year is officially over, but for us, it's time to call it to a close. Let's take a look back at the past year and analyze its ups and downs together.
In retrospect, 2017 has been a more challenging year than we could have imagined. It was a year of change, with some old faces leaving and some new faces joining for the ride. We transitioned from having several editorial teams divided by country to a global editorial team - which might sound easy on paper, but in reality it was much more complicated - and on top of that, we tried our hand at a few new ambitious goals, which you will have the chance to hear more about in the new year.
The main objectives we set for 2017 are:
New video formats and more videos.
Better quality content.
A community blog with content written by readers.
Strengthening the community.
We worked on these four goals all year with our entire, undivided international team which includes our six different domains. But, we have to admit, it wasn't all smooth sailing.
I could give examples for each of the points above to illustrate why it wasn't so simple. For example, with creating more videos, things are made complicated when you are a global team creating videos in six languages. A plan for publishing efficiently had to be made through trial and error. While you might think livestreams could make things easier, there are other technical requirements and those in front of the camera have to feel at ease.
But, we're on the right track, testing livestreams out on several domains already. We're gaining experience behind the camera and in front of it in order to bring weekly English language livestreams to AndroidPIT.com soon.
Better and more diverse content on AndroidPIT
There are conflicting opinions on article updates among our readers. Some regular readers, who may visit the website several times per day, might be uninterested in updates to existing articles, while others may find it helpful to have comprehensive, up-to-date information in a single article. Our editorial team has discussions about how to strike the right balance often.
Personally, I believe we have been successful in our goal of publishing better quality and more diverse content over the past year. The best example of this has been the result of our various Expert Groups, which have formed around topics like AR/VR, smart home and wearables.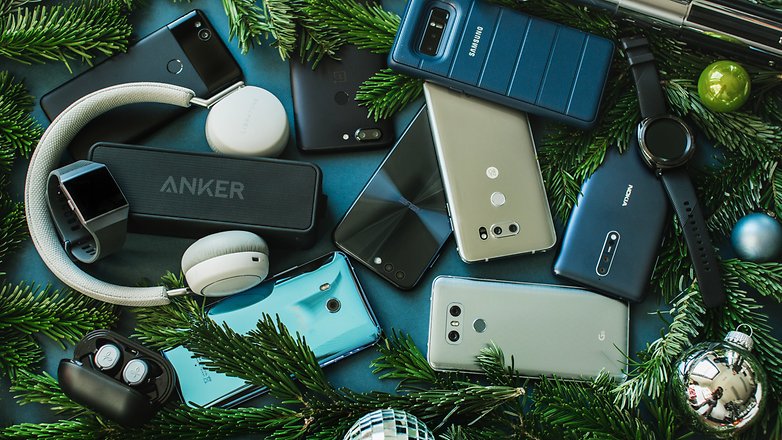 Strengthen community and community blogs on AndroidPIT
For us at AndroidPIT, the community has always been the backbone of our site. However, in the last few years we have put it aside a bit. We had planned to work on it this year but we couldn't manage it as well as we would like to have due to some projects which required our resources and attention. However, we are working hard to make communication better between moderators, administrators, the product team and the whole crew in general to bring out the best for our community.
We haven't forgotten about our community. Through our contacts, we have launched campaigns with partners like Devolo, Asus, OnePlus and Huawei, even if not in the English website for now. We still have plenty of room to make our community even stronger.
Conclusion: It has been an exciting 2017, and an even more exiting 2018 is on the horizon.
I'd like to close the article by saying goodbye to 2017 and hello to 2018, and by thanking you for sticking with us on this journey as we evolve to better cover the tech world in the future.
And in the spirit of Christmas, we should focus on the positive aspects of 2017, not just on the negative ones. If you want to hear more about our future projects and plans, all you have to do is wait for Fabien's article on January 1st. Meanwhile, Merry Christmas to all of you and your loved ones!