Microsoft HoloLens 2: double the FOV, triple the comfort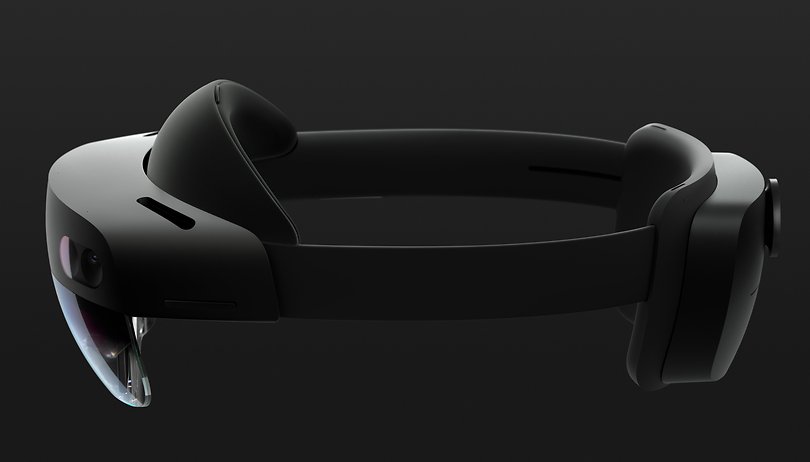 Four years after the release of the first HoloLens, Microsoft has unveiled its HoloLens 2 successor on the MWC 2019 stage. And it seems the wait was worth it - the new MR headset not only has improved hardware, but also promises to revolutionize multiple professional fields thanks to its instinctive interaction.
As its predecessor, the HoloLens 2 is unfortunately still an enterprise-oriented device rather than a commercial one. However, its price has dropped significantly from $5000 to $3500, despite massive hardware and software improvements.
As anticipated, the new HoloLens 2 has much better FOV. In fact, the field of view has doubled, while maintaining 47 pixels per degree of sight. As Alex Kipman, technical fellow for AI and Mixed Reality at Microsoft, explained on stage, it's like going from a 720p to a 2K resolution TV. One of the latest and most important innovations in the field of VR/AR can also be found on the HoloLens 2 - eye tracking. The headset even offers biometric recognition via iris scanning.
Improved comfort
Of course, none of those of things would mean much, if the HoloLens 2 was bulky and uncomfortable. This is why Microsoft is claiming to have tripled the comfort of the device. The company used thousands of scans from people of all genders, ages and ethnicities to create a universal fit system and make wearing the headset as easy as putting on a hat (even for those that wear glasses, which sounds impressive). Additionally, the HoloLens 2 is made entirely of carbon fiber with adjusted weight distribution, which should also make prolonged use more comfortable.
Instinctive interaction
Interacting with holograms has changed too. First, the HoloLens 2 offers hand tracking and calibration to your unique hand size to improve the experience. Second, as Microsoft's Julia Schwartz demonstrated on stage, interaction has become more intuitive and works in a "more human way". You can manipulate objects directly - resizing, rotating and 'touching' holograms or even using voice commands to move virtual objects closer. According to Microsoft, the instinctive interaction was achieved thanks to their new time-of-flight depth sensor, combined with built-in AI.
Openness is the key to innovation
Additionally, Microsoft has announced a multitude of new apps, which companies can benefit from, no matter the professional field - from construction work to healthcare. Alex Kipman also stressed the importance of an ecosystem without barriers - going from "walled to communal gardens". Developers will therefore be allowed to create their own app stores, giving customers choice. To demonstrate their commitment to these principles, Microsoft has also partnered with Mozilla to bring the Firefox Reality browser to the HoloLens 2.
Finally, Tim Sweeney, founder and CEO of Epic Games also appeared on stage during the press conference to announce that Unreal Engine 4 support is coming to HoloLens. Unfortunately, there is no MR version of Fortnite in the works yet, but Sweeney believes that AR/MR is the future of entertainment.
What do you think of the HoloLens 2? Did it meet your expectations? Let us know in the comments.