MightyText is a Texting Fiend's Dream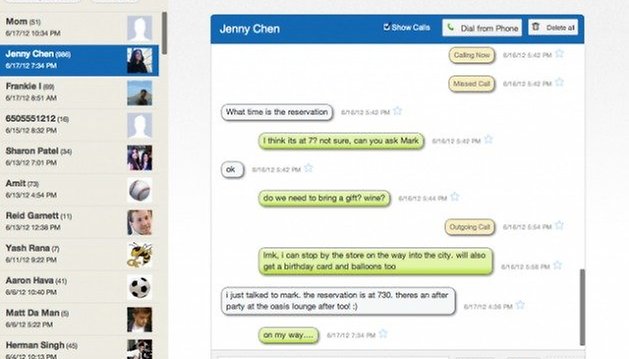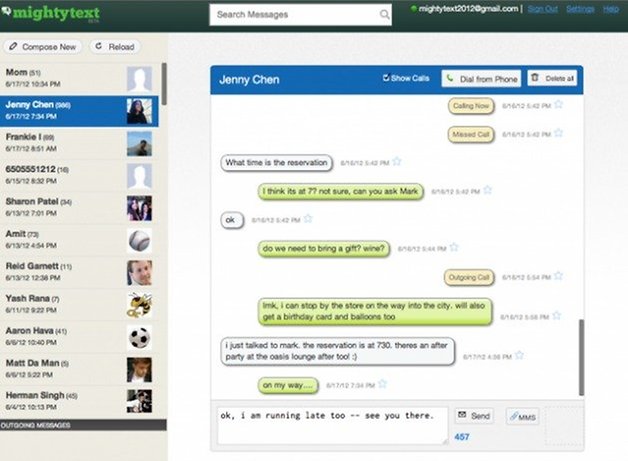 We know what you're thinking. "Who needs another messaging app?" Texting fiends are already spoiled for choice these days. But MightyText, developed by two ex-Google engineers, isn't exactly an app – and that's part of its charm.
The service originally launched as a Chrome extension, and allows anyone with an Android to make and receive unlimited text messages from either their Android or 'puter. On your desktop, you can see a list of all the people you're texting, and use your full keyboard to send messages. As the service routes messages through your phone number, the other person on the receiving end needn't download the app in order for your messages to be received, making the service more inclusive than WhatsApp. It also stores all of your text messages in a cloud so you can easily search through them later, whether they were sent from your phone or your monitor.
Because MightyText isn't an app, just sending a text message from your phone's standard messaging client will automatically save it to the the MightyText website. There's no need to open the app again after you've downloaded it.
So what's the catch? Unlike WhatsApp or Viber, MightyText will eat into your monthly alloted text messages, as it does not operate over Wi-Fi. This may be a drawback for some. But if you've got unlimited text messaging, there's obviously no problem. It is also quite similar to AirDroid, which does a whole lot more than just send text messages. But for those who like simplicity, MightyText is great.
I especially like being able to initiate calls over my computer, then picking up my phone to talk to the person. Radical.