 Minecraft: PE Gets Mushroom Farming and Cubic Art, Trippy Man
Personally, I love Minecraft: Pocket Edition. I can build custom worlds and slay creepers right on my Android phone. If anything, it gives me something to do while I'm on the toilet (you know you do it too).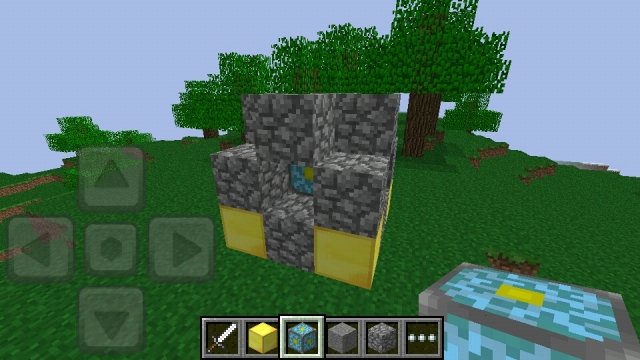 That's why, whenever there's an update for the PE of Minecraft, I get all giddy like a child. Guess what?! There's an update available now!
Giggitygiggity!
The latest update, which brings the game to build 0.5.0, adds a plethora of new features and also addresses a bunch of software bugs. Now added to the game are paintings (including the option to craft them), mushroom farming, melons, Zombie Pigmen, and Glowstone.
Considering Glowstone has been added, it stands to reason that there must be a way to farm it, and if you're a Minecraft fanatic like me, then you know the only place to get it is the nether! Mojang has added a Nether Reactor Core in 0.5.0, which means if you have the guts to build a reactor, you'll be in for a surprise! Unfortunately, you don't actually get to travel to the Nether realm, but after you build a proper Nether Reactor it starts spawning elements from the Nether in a biome. The reactor essentially creates a large biome inside a cube that is surrounded by obsidian blocks.
Of course, Mojang has also made some noteworthy mechanic tweaks to the game so that the overall experience is improved. When you sleep in a bed, your health is now restored, and food also restores more health when you consume it. In addition, it's actually much easier to get out of a bed now.
You know all that creepy fog they added in previous updates, well now it's been dispersed a bit. It's certainly much easier to see the world in the latest version, even when there is fog. That's fine with me, dense fog is creepy!
I'm not going to bother listing all the software bugs that have been fixed, but if you care to know you can visit Mojangs developer dashboard.
I have a hunch that the mushroom farming may have been influenced by all the recent legislation legalizing marijuana in the States, but I could be wrong (total sarcasm). The fantastic news is that now after I feel sluggish from farming mushrooms all day, I can go relax in my snow fort and stare at beautiful cubic art!